Trump Lost The Election Weeks Ago. Here Are The Dangerous Things He's Done Since
Written by Huffpost on November 20, 2020
Article Published on Friday November 20, 2020 5:00 PM by Huffpost
Trump Lost The Election Weeks Ago. Here Are The Dangerous Things He's Done Since
It's been almost three weeks since the US cast its ballots in the 2020 presidential election, and close to a fortnight since Joe Biden became president-elect. 
In any normal year, preparations for the inauguration and ensuing new presidential new term would be well under way, but Donald Trump's refusal to concede has created an unprecedented set of barriers to the new administration. 
Despite a strikingly empty calendar, the outgoing president has shaped an increasingly chaotic month in US politics – spreading lies about the election, launching fruitless lawsuits, and putting the lives of thousands more Americans at risk during the pandemic. 
Here's what the president has been doing since the election. 
Actually very little publicly 
His constant stream of tweets might give the impression of constant activity, but the reality is that Trump's schedule has remained near-empty for weeks.
The president has barely been seen in public since his defeat, and has not taken questions from reporters for almost a fortnight. 
As the days drag on his absence has become a focal point of the ongoing saga. Michael D Shear, White House correspondent for The New York Times, said: "I've been covering the White House for 12 years. Except for vacations, I can't remember so little on a presidential calendar." 
This is not typical for an outgoing president. Biden's inauguration is still two months away, and in the meantime thousands of Americans are dying of Covid-19 each day. 
Although he was not fighting for re-election, having already served two presidential terms, Barack Obama's schedule in the days after the 2016 election shows a radically different approach. 
Rather than adopting the "bunker mentality", as one White House official described it to CNN, archive records of his calendar reveal a relatively busy schedule with public appearances made in the days directly after the Democrats' loss. 
Withheld life-saving Covid vaccine plans 
On Tuesday incoming president Joe Biden issued a stark warning: "more people may die" of Covid-19 if Trump refuses to concede and the transition process does not begin. 
The Trump-appointed head of the General Services Administration has refused to acknowledge Biden as the president-elect, obstructing his team's access to necessary funds, offices and personnel that would facilitate a smooth transfer of power.
An incredibly important part of that transition is the sharing of vital information from Operation Warp Speed, the current administration's plans to facilitate the development, manufacturing and distribution of Covid-19 vaccines.
"It's a huge, huge, huge undertaking to get it done, prioritise those greatest in need, and work our way through it – and also cooperate with the World Health Organisation and the rest of the world in dealing with this," Biden said.
"If we have to wait until January 20 to start that planning, it puts us behind over a month, month and a half," he explained. "So it's important that it be done, that there be coordination – now, or as rapidly as we can get that done."
Despite Biden's very public warning of the lethal implications that could stem from Trump's refusal to concede, the president has still not budged.
Officials in the US have now recorded more than 11m confirmed cases of Covid-19, a million of them in the past week alone, showing the extent to which the virus has spiralled out of control across the country. 
More than a quarter of a million people have died of Covid-19 across the US. 
Launched up to 30 election lawsuits (and failed most of them)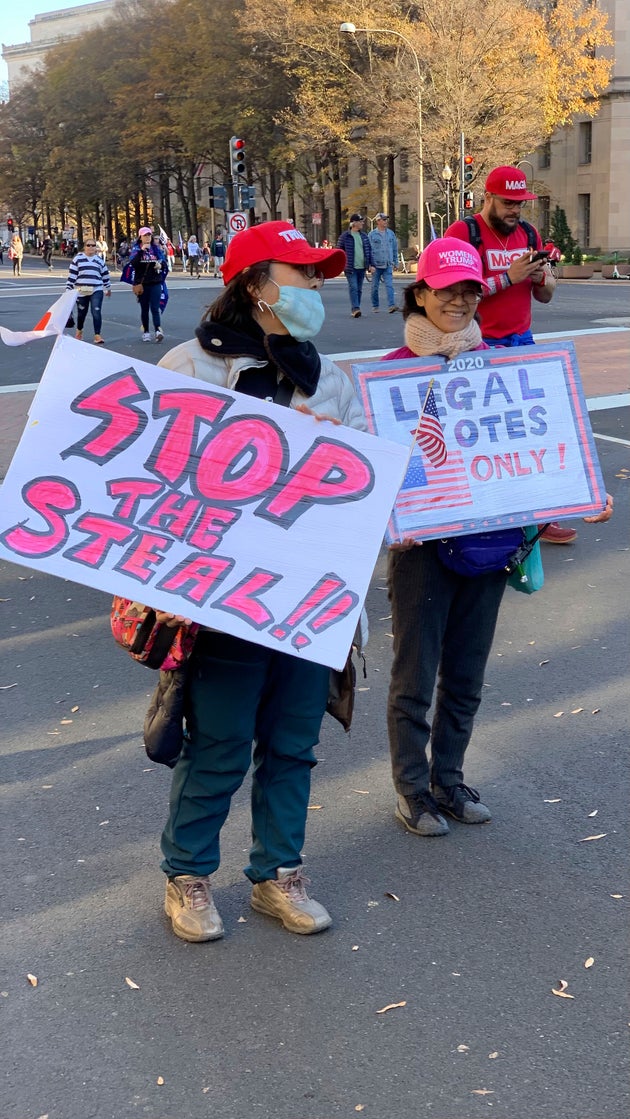 Trump made it clear even before the election – if he couldn't win at the polls he'd win in the courtroom. 
Ballots were still being counted when the outgoing president's lawyers mounted their first legal challenges, largely focused on key swing states that could help his electoral college total tip over the 270 number he needed to seize a majority.
Republicans have now launched up to 30 lawsuits in state courts across the US, with most cases revolving around baseless allegations either about the legitimacy of postal votes or the intricacies of ballot-counting. 
According to NBC, as of Thursday evening 19 of those cases had been denied, dismissed, settled or withdrawn. None had yet paved the way to a turn in Trump's electoral fortunes. 
In fact, most experts say Trump's chances of reversing the election are slim-to-none. But that doesn't mean his constant repetition of empty claims isn't doing significant harm to the result. 
Biden may be the legitimate winner of the election, but more than 73m people voted for Trump – the most committed of whom have already spent weeks attacking the Democrats' win as somehow fraudulent.  
Reportedly taken steps to directly interfere with electoral process
It emerged on Thursday that a lack of success in the courtroom had apparently pushed Trump to try even more drastic methods in his bid to overturn the election result.
Attention now appears to have been turned to the certification of results on a state-by-state basis, an essential part of the electoral college process.
If results are not certified, it means that state's electoral college members are technically obstructed from attending the December meeting and casting their votes – the point at which the presidential victory is usually confirmed. 
According to the Associated Press two Republican canvassers (responsible for certifying the election result on a local basis) in Michigan's largest county have attempted to rescind their votes on Joe Biden's win after Trump personally called them.  
Monica Palmer and William Hartmann, who represent half of the four-member Wayne County canvassing board, initially refused to certify the election results on Tuesday – an unprecedented move – despite no evidence of widespread voter fraud. They quickly backtracked, voting later that day to certify the results.
Trump reportedly reached out to Palmer and Hartmann later that night after the board certified the results. The two GOP canvassers now say they want to rescind their votes.
The president's decision to call them and the canvassers' efforts to walk back their votes drew swift backlash from some election and law experts, who raised questions regarding the legality of Trump's alleged actions. 
There is no precedent for the Trump team's widespread effort to delay or undermine certification, according to University of Kentucky law professor Joshua Douglas.
"It would be the end of democracy as we know it," Douglas said. "This is just not a thing that can happen."
Tweeted many, many baseless conspiracy theories
The lost election has stopped almost every other element of Trump's last few months in office from proceeding as normal, but it hasn't stopped him from tweeting. 
"Rigged", "hoax" and "fraud" have all become central to the president's rhetoric about the election, despite little or no evidence being supplied to back up his claims. 
In a bid to halt the spread of baseless conspiracy theories, Twitter has taken the step of marking many of the president's tweets with warnings – most frequently: "This claim about election fraud is disputed." 
Total Page Visits: 22 - Today Page Visits: 2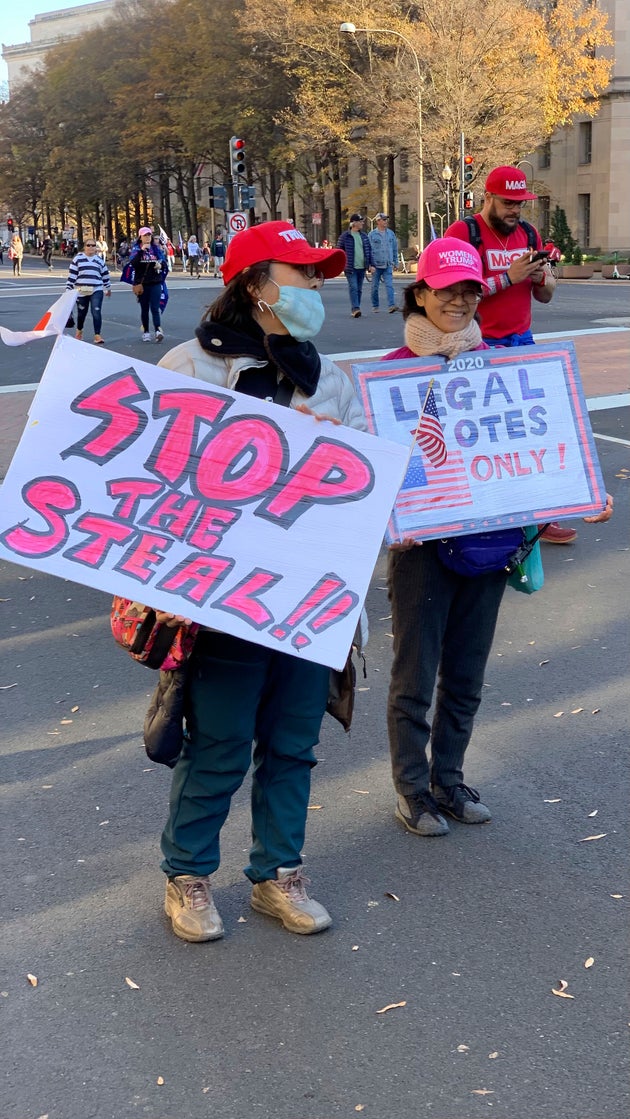 Photo of Trump Lost The Election Weeks Ago. Here Are The Dangerous Things He's Done Since | All Text and Images are the Copyright property of Huffpost unless otherwise stated above. Where the Copyright ownership does not sit with Huffpost the text and images are used under the creative commons and fair use frameworks with the relevant credits offered.
Join Our Crimewatch and Community Pages:
Looking for a Supplier, Service or Shop Locally? Visit Our FREE Directory!
Advert
---