Article Published on Tuesday September 15, 2020 12:00 PM by Huffpost
These Are Your Redundancy Rights If You've Been Furloughed
With the end of the furlough scheme looming, more than nine million workers across the country are facing career uncertainty. And for some, the end of the government scheme on October 31 may mean redundancy. 
If a company wishes to make more than 100 employees redundant, by law they have to launch consultations at least 45 days in advance. This means the final day to start proceedings is Wednesday September 16, in order to make redundancies by November 1.  
Citizens Advice is already helping someone every two minutes with one-to-one redundancy advice, so it's urging workers to know their rights, as numbers are only expected to rise.  
If you've been furloughed and think you may be facing redundancy, here are five things you need to know.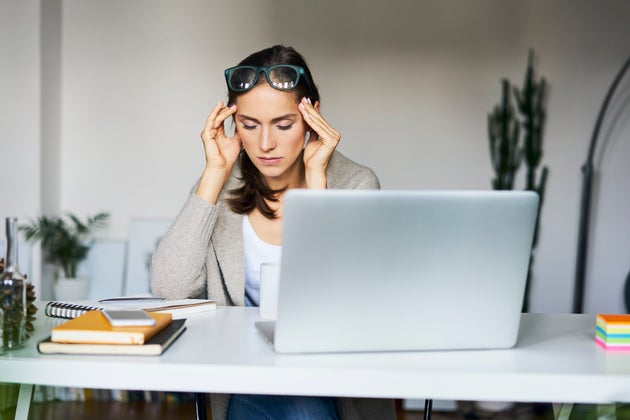 1. You're entitled to full redundancy pay
Even if you've been furloughed since March, you're legally entitled to redundancy pay based on your regular wage. Do not accept a payout that's 80% of your usual salary. 
Workers are entitled to statutory redundancy pay – whether they've been furloughed or not – if they've been an employee for two years. The amount you will get depends on your age and how long you have worked for the company. 
Statutory redundancy is currently set at: 
Half a week's pay for each full year you were under 22

One week's pay for each full year you were 22 or older, but under 41

One and half week's pay for each full year you were 41 or older. 
The length of service is capped at 20 years. You can find out how much redundancy pay you're entitled to using this online calculator.  
You may lose out on statutory redundancy pay if you turn down a suitable alternative job from your employer without a good reason – talk to a union rep  or Citizen's Advice for support on this. 
Your employer may also pay extra money on top of the statutory amount you're entitled to – this is called contractual redundancy pay. Some employees may be entitled to contractual redundancy pay even though they're not entitled to statutory redundancy pay, so check your contract. 
2. You're entitled to a notice period
If you've worked for your employer for at least a month you're entitled to a paid statutory notice period – yes, even if you're currently furloughed.
If you've worked there for more than a month but less than two years, you have to be given a week's notice. For two years or more, it's a week for each full year you have worked, up to a maximum of 12 weeks. You may be entitled to a longer notice period as part of your employment contract, so make sure you check it. 
Your notice period only starts when your employer says you'll be made redundant and gives you a finishing date – not when your employer says you're at risk of redundancy. Your employer might decide to give you notice pay instead of your notice period – this is called 'pay in lieu of notice'.
 3. You're entitled to holiday pay 
Check how much holiday you have left. You'll be paid for any holiday you have left over when you leave, even if you haven't been to work for the past six months. This should be at your normal rate's pay, even if you're currently furloughed on 80% of your pay.
You can ask to take holiday during your notice period, but it's up to your employer to decide if you can take it then. Your employer can also tell you to use up any holiday you have left over, but they must give you notice. The notice must be at least twice as long as the holiday they want you to take.
4. You can't be unfairly made redundant 
There are rules to protect you from being discriminated against, and for being picked for redundancy due to an unfair reason. Previous research from Citizen's Advice found parents, carers, disabled people and those who previously shielded are at least twice as likely to face redundancy than the rest of the working population. You shouldn't be made redundant on these grounds. 
If you suspect you may have been discriminated against in the redundancy process, Sarah Hexter, an employment lawyer at Slater and Gordon recommends keeping a record of events, discussions and communications from your employer. 
"Confirm any decisions in writing where possible," she told HuffPost. "Seek legal advice as soon as possible, as the timescales for taking action are very short and you will need to act on any potential employment tribunal claim within three months." 
5. You might be entitled to benefits 
Sadly, unemployment may be a reality for some currently furloughed. The latest figures show the number of UK workers on payrolls has fallen by 695,000 since March. There's been an increase of 76,000 in the number of unemployed young people aged between 16 and 24 over the past year. 
If you find yourself in this position come November, know what benefits you're entitled to. You may be entitled for Job Seeker's Allowance, for example. How much you're entitled to depends on your age, income and savings, but the maximum caps are set at: 
Aged up to 24: up to £58.90 per week
25 or over: up to £74.35 per week
Couples (both aged over 18) up to £116.80 per week  
Visit the government's online benefits calculator to work out how much Job Seeker's Allowance and other benefits you may be entitled to. 
Total Page Visits: 38 - Today Page Visits: 1
Photo of These Are Your Redundancy Rights If You've Been Furloughed | All Text and Images are the Copyright property of Huffpost unless otherwise stated above. Where the Copyright ownership does not sit with Huffpost the text and images are used under the creative commons and fair use frameworks with the relevant credits offered.
Join Our Crimewatch and Community Pages:
Looking for a Supplier, Service or Shop Locally? Visit Our FREE Directory!
Advert
---