Article Published on Wednesday October 14, 2020 8:06 AM by Huffpost
Six Times The Government Could Have Done More To Stop A Second Wave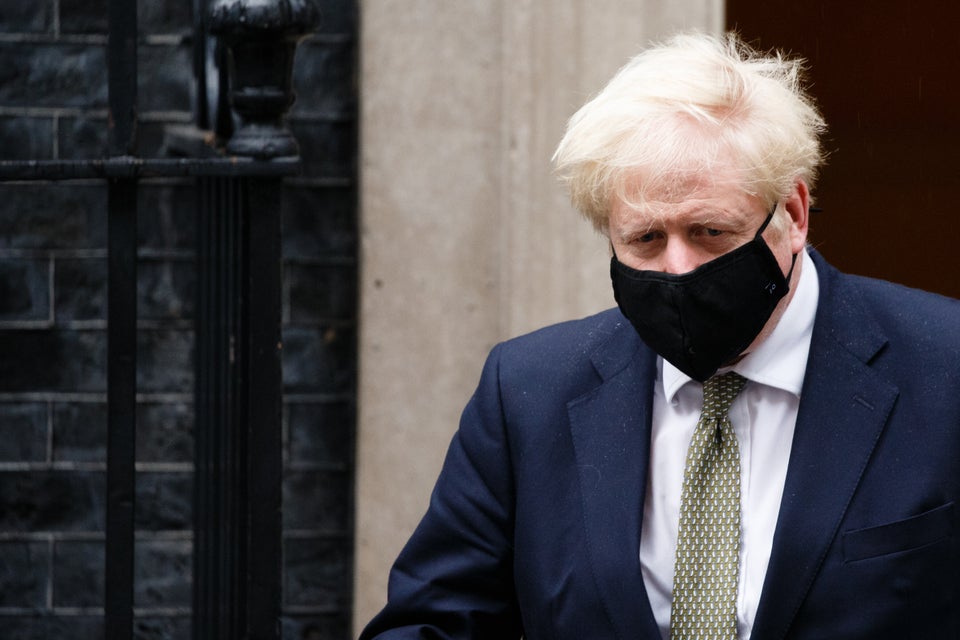 "We are entering a new and crucial phase of our fight against coronavirus," proclaimed Boris Johnson in Monday's Downing Street press conference. "And we must act now."
Back in mid-September, the prime minister claimed a second wave was "absolutely inevitable". Now the numbers are clearly showing cases rising across the entire country, hospitals occupied by more people than before the full lockdown in March, and – tragically – rising numbers of deaths.
But was this really "absolutely inevitable"? Recently released documents by the official SAGE committee show the government's own scientific advisers called for an immediate "circuit breaker" lockdown in England on September 21. "Not acting now to reduce cases will result in a very large epidemic with catastrophic consequences," the document warned.
The government chose to ignore its own scientists. On that day, there were 4,368 new cases of Covid-19; today, that number is 17,234. 
So what went wrong? Could the government have introduced measures to prevent the outbreak from spreading to its current trajectory? Could there have been so-called "crucial phases" in the past few months where Johnson could have put the country on a different track?
1) Test and trace during the first lockdown
When the country entered a full lockdown on March 23, the government should have taken the opportunity to invest in a viable test and trace system. Instead, the last couple of months were "completely wasted time". That's the belief of Professor Deenan Pillay, virologist at University College London and member of the Independent SAGE committee. 
As infection levels began to decrease, the government should have focused its efforts on getting its "world-beating" so-called "NHS Test and Trace" system –  headed by Tory peer and former TalkTalk phone giant boss Dido Harding – to run effectively, Pillay believes.
"Test and trace is most effective when there are lower levels of infection in the community, so you can monitor what's going on and make sure that you keep a lid on infection," he told HuffPost UK.
It did come down to a choice of – is it schools or pubs? And they fudged it.
Instead, the government's handling of the Test and Trace system has been "woefully inadequate".
"It's a real shame. The optimal way to use the benefits of the previous lockdown was to make sure that [the system] was in such a good place that we would be able to identify new infections very quickly.
"Now, of course, we've lost that time. We're failing to really deal with the virus primarily through the lack of a functional test and trace."
Just last week the so-called NHS Test and Trace service reported its worst-ever figures, with just 68.8% of cases in England being reached and told to self-isolate.  
The system has also been dogged by criticism since it began earlier this year, with many attacking its use of private firms like Serco and Deloitte. "It needs to be rapidly improved, and it will need some very significant managerial changes," adds Pillay.
"The whole thing should be brought into a coordinated, open structure using NHS, Public Health England and private laboratories but managed as a unified whole." 
2) The Cummings effect
"I don't regret what I did," the prime minister's chief adviser Dominic Cummings said after he was found to have driven 260 miles from London to County Durham at the peak of the first lockdown.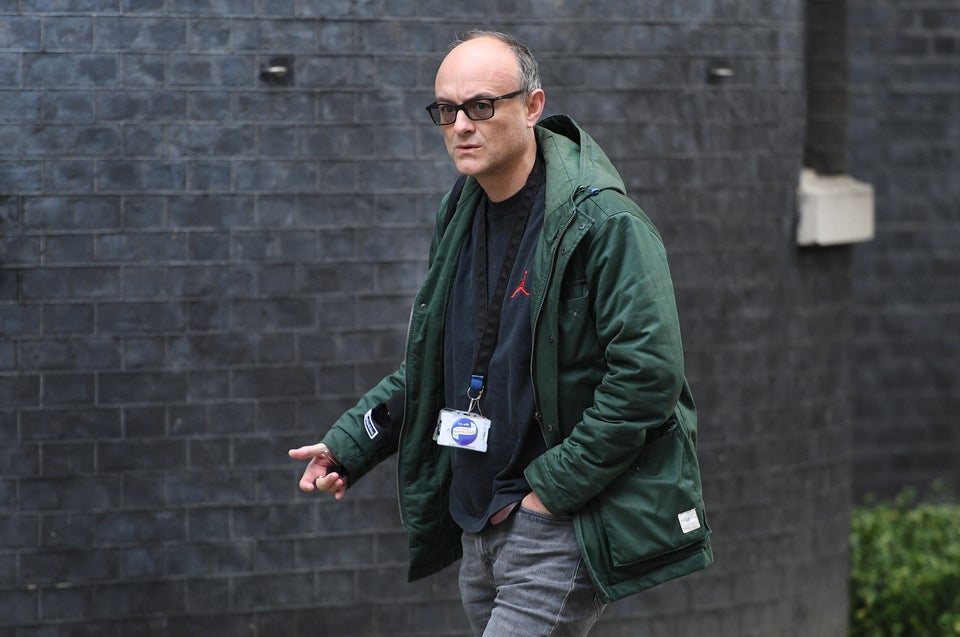 But evidence suggests Cummings' self-prescribed eye-test and the PM's decision to defend him had a real impact on the behaviour of the general public. A YouGov poll following the revelations showed a fifth of Britons followed lockdown rules less strictly than before, with a third citing the adviser's actions as justification for their own breaches of rules.
"In a few short minutes Boris Johnson has trashed all the advice we have been given on how to build trust and secure adherence to the measures necessary to control Covid-19," Independent SAGE member Stephen Reicher said. 
"Be open and honest, we said. Trashed. Respect the public, we said. Trashed. Ensure equity, so everyone is treated the same, we said. Trashed. Be consistent, we said. Trashed. Make clear 'we are all in it together.' Trashed." 
Cummings is just one out of the many officials and MPs who have ignored or forgotten the government's own coronavirus rules – and gotten away with barely a slapped wrist. Just last month Tory MP Danny Kruger was forced to apologise for having apparently "simply forgot" to wear a mask for the entire duration of an hour-long train journey between Hungerford and London Paddington.
On Monday Scottish MP Margaret Ferrier refused to resign for breaching self-isolation restrictions multiple times by travelling from Glasgow and London while infected with Covid-19, and back again, as well as speaking in the Commons.
3) Airport testing and air bridges
In a bid to stem the spread of the outbreak to British soils, the government began advising British nationals against all but essential travel in March. 
What it didn't do – and still hasn't to this day – is introduce Covid-19 tests for international arrivals. Despite calls from the boss of Heathrow airport and other countries introducing mandatory testing upon arrival, the UK government instead requires travellers from certain "high-risk" countries to self-isolate for 14 days. 
"There was a lot of scrutiny and testing of people coming from Wuhan into the UK in February," Pillay said. "But in fact we now know that infections were not coming from China, but from Spain, Italy and France."
The government's decision in June to open up so-called "air bridges" or "travel corridors" between these countries had a real impact on the spread of Covid-19. In August, almost 200 passengers were forced to self-isolate after a flight from the Greek island of Zante to Cardiff was linked to 16 confirmed cases.
"The government was lax in introducing quarantine processes and limitations," Pillay continued. "It's not surprising that when we encourage everyone to go abroad over summer to those European countries – countries where infections were starting to increase again – that there would be an importation back of the virus." 
4) Eat Out To Help Out The Virus
Chancellor Rishi Sunak's "Eat Out To Help Out" scheme was aimed at swerving job losses in pubs and restaurants, which were forced to close during the first lockdown in March. Evidence now suggests there was a correlation between the huge numbers of people dining out in August, and cases rising.
″'Eat Out To Help Out The Virus' – that's the way I put it," says Pillay. He claims: "It's very clear that incentivising people to go into restaurants and sit indoors to eat contributed directly to increases in infection."
In an article published in The Conversation, Oxford University researcher Toby Phillips suggested Eat Out To Help Out may have contributed to a "rapid acceleration" in infection cases and encouraged "extravagant" behaviour.
Now we're just repeating those mistakes that happened in March
Phillips claimed the rise in cases could be pinpointed to the exact date the scheme was launched, adding that it was also when people were coming back from summer holidays. The chancellor responded by saying it would be "simplistic" to blame the scheme for the resurgence of Covid-19.
"Eat Out To Help Out just didn't make sense," says Professor Kamlesh Khunti, professor of primary care at Leicester University and another Independent SAGE member. "It did get a lot of people out there and we had queues in many of the big cities. 
"There could have been other things that could have been done, such as 'Take Out To Help Out' because there was no reason why you can't have a takeaway and the industry can still do well." 
5) Reopening schools, universities and pubs
Johnson was repeatedly told by the scientific community that the reopening of schools and universities would lead to a dramatic rise in Covid-19 cases. The newly released documents show the government's own scientists warning: "Covid-19 incidence is increasing across the country in all age groups. The effect of opening of schools, colleges and universities has only just begun to affect this increase."
"Universities opening in October represent the biggest single movement of people around the country," says Pillay. "That's well recognised. So it's all predictable that it would have led to infections.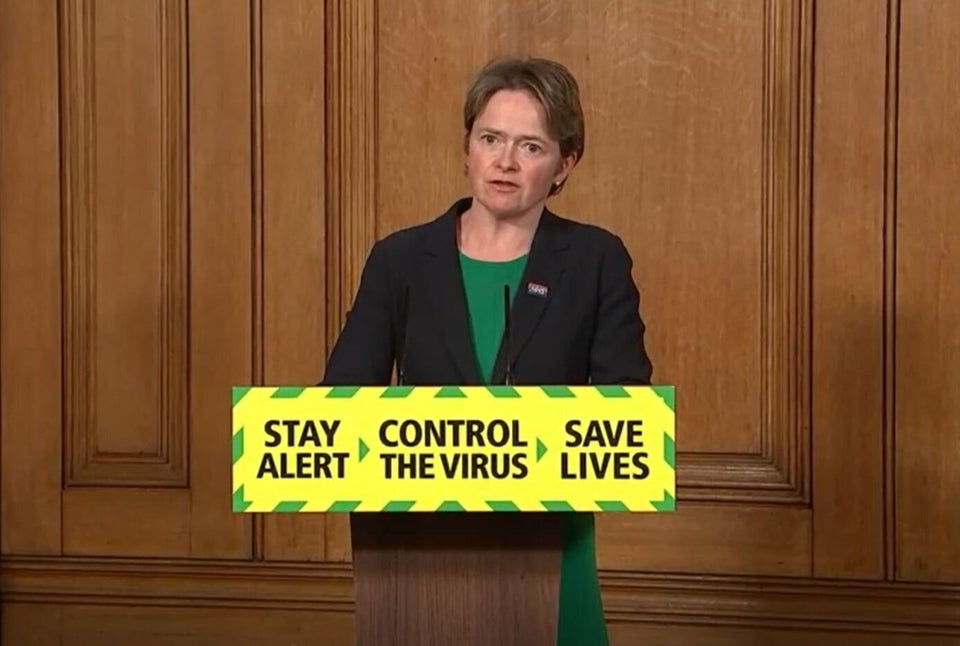 "This didn't mean that [schools and universities] shouldn't have opened, but the balance was that, if schools were to open, there needed to be very much more robust test and trace and also to minimise other ways of transmission of infection.  
"It did come down to a choice of – is it schools or pubs? And those hard decisions were not made by the government. They fudged it."
The combination of thousands of students returning to universities across the country, combined with colder weather driving people to socialise closely indoors in poorly ventilated areas, meant infections were without a doubt going to rise. Still, the government seemed completely unprepared.
"One of the amazing things which shows just how poor Test and Trace has been run is that Dido Harding said she was surprised by the demand for testing when schools opened," Pillay says.
"It just goes to show how absolutely woeful public health leadership is. You just need to have a basic understanding of public health to recognise what the risks are for the demands on Test and Trace.
"Now we're seeing that universities opening has been one of the key precipitants of this rise of infection in young people, with the virus spreading from them back to older people."
6) The "circuit breaker" 
Recently released documents show the government's own scientific advisors called for an immediate "circuit breaker" lockdown in England on September 21. Yet of all the measures proposed in the document, just one was implemented at the time.
Johnson's announcement on Monday of a new three-tiered local lockdown system could be a matter of too little, too late. "I think that it's fiddling, to be perfectly honest," says Pillay. "There's actually in reality very few differences between the tiers."
Pillay believes the government should "definitely" impose an immediate national lockdown and use that time to make sure Test and Trace is working effectively. "It's already probably too late and it was recommended by both ourselves and by SAGE three weeks ago.
"The idea that at this stage of the pandemic and of the resurgence that we can sort of have different sorts of levels of lockdown in different parts of the UK is meaningless. There now needs to be a national approach.
"Now we're just repeating the delay – we're repeating those mistakes that happened in March."  
Total Page Visits: 19 - Today Page Visits: 1
Photo of Six Times The Government Could Have Done More To Stop A Second Wave | All Text and Images are the Copyright property of Huffpost unless otherwise stated above. Where the Copyright ownership does not sit with Huffpost the text and images are used under the creative commons and fair use frameworks with the relevant credits offered.
Join Our Crimewatch and Community Pages:
Looking for a Supplier, Service or Shop Locally? Visit Our FREE Directory!
Advert
---