Article Published on Thursday October 1, 2020 7:00 AM by Huffpost
Long Covid Isn't Just Leaving People Sick – It's Taking Everything They've Got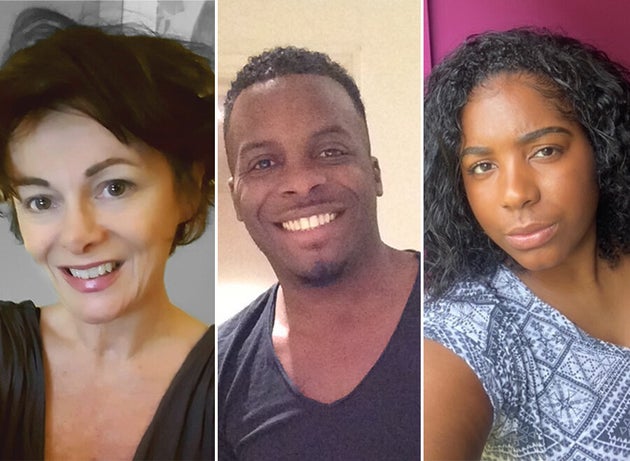 People suffering with long-term symptoms of Covid-19 have revealed how the virus has impacted their ability to work – and in some cases, left them in financial ruin. 
One in 10 people are reporting a longer tail of symptoms, which exceeds the suggested two-week recovery time from the virus. The issue has been dubbed 'long Covid', as people struggle with extreme fatigue, breathlessness and problems with concentration and memory for months. 
Many are unable to return to work because of these extended symptoms – and even those who do feel ready to work aren't necessarily able to perform at the same capacity they once did. One woman told HuffPost UK she was made redundant over the summer and has just £3,000 in savings. She doesn't feel well enough to leave the house, let alone look for another job. She's applied for benefits, but worries how she'll pay her mortgage and bills going forward.
While some have found their workplaces to be sympathetic to their condition, others are worried about the lack of support from employers and the government when it comes to the estimated 600,000 people in the UK struggling with long-term symptoms of the virus.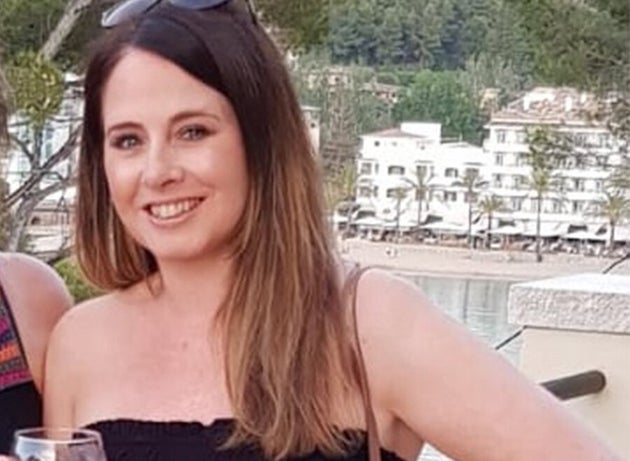 Christina Barratt, 50, who had a busy sales job, hasn't been able to work for six months. She first developed Covid-19 symptoms on March 28 – a fever, shortness of breath, fatigue, and a "crushing pressure" around her rib cage. No tests were available at the time, so she was diagnosed with Covid-19 based on her symptoms by paramedics and a GP.
In the first four months, Barratt, who lives alone in Manchester, only left the house twice for hospital appointments. During this time she felt so weak, she'd sit on the floor to feed her cats, then pull herself up with the cupboard handle.
"I feel unwell all the time," she says. "I have to pace myself and rest after doing simple tasks like washing up. I can't drive for more than 15 minutes. Every aspect of life has to be carefully planned. I have no energy to talk or socialise."
Before coming down with the virus, work was busy for Barratt – and 10-hour days weren't unheard of. But that came to a halt in March. From day one of her symptoms, she was bedridden – and she hasn't felt able to work since. 
I feel unwell all the time.Christina Barratt, 50
In July, she was made redundant, which left her wondering how she'd pay her mortgage and bills. While her redundancy package will keep her afloat for the next few months, she's unsure what she'll do after that. She's applied for a mortgage holiday for three months, which she's been granted, and has written to companies she owes money to ask if they'll reduce her payments.
Moving forward, she's managed to get a £74 weekly benefit – as part of the Employment and Support Allowance (ESA) – which she estimates will cover less than a quarter of her outgoings.
The process of applying for benefits has been "complicated", she says. ESA is for people who have a disability or health condition that affects how much they can work. People can also apply if they can't work because they're self-isolating for Covid-19.
To get extra cash, Barratt plans to sell items from around her home on eBay and live "very frugally". "I can't look for work until my health returns," she says, estimating this could be another 9-12 months, based on her recovery so far. The uncertainty of the illness is the hardest part, she adds. She doesn't yet know how long it takes for people to get better. 
Many people with long Covid hold onto a fear that if they do overdo it, they'll set themselves back. Barratt is trying to tread the fine line between increasing activity, but not making her illness worse. It's tough. "I live on my own and have had to be really strong mentally to keep myself going," she says. "I'm still holding everything together as best I can, but I don't know how this will affect me mentally if I don't recover."
Data from the UK indicates those at greatest risk of severe illness and mortality from Covid-19 are adults over the age of 50. But even those under 50 have felt harsh repercussions of the virus. Lere Fisher, 46, moved back in with his parents in south London at the start of the year following a divorce. He intended to stay for two months, but is still there now after becoming ill with Covid-19. 
Fisher, who is a freelance development consultant in addition to hosting and presenting, woke up on March 20 feeling like he'd been "run over by a steam train". He had extreme fatigue, headaches, chest pains, and a sore throat. 
He self-isolated for two weeks but – like many at the time – was unable to get a test. After two weeks he started to feel better and decided to go out for a walk. But by the time he got home, he was struggling to breathe. "It felt like my lungs were on fire," he says. He called NHS111 and paramedics came to his home where they confirmed he had mild symptoms of Covid.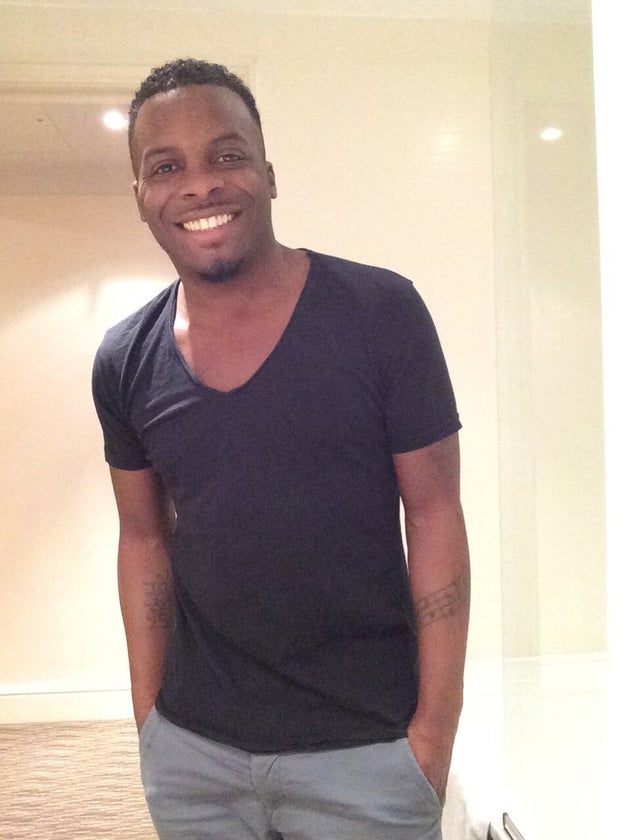 Not long after, Fisher started getting bad stomach pains and nausea. His GP said there was nothing they could do. He lost his sense of taste and smell, and started getting brain fog and delirium, which he describes as feeling "just out of it". At this point he was able to take a Covid-19 test, but it came back negative.
Fisher has signed on to receive benefits, as he's been unable to work for six months. "When you're delivering [a presentation], even when you're well and healthy, it's quite taxing," he says. With brain fog and delirium, as well as fatigue, it's just not possible. He doesn't believe he'll be working full-time this year and, like Barratt, is frustrated about the unpredictable nature of the virus.
In the week Fisher spoke to HuffPost UK, he'd mostly been in bed. He's still struggling with constant chest pains and not feeling like there's enough air when he breathes. Other symptoms come and go: headaches, delirium, brain fog, a burning sensation in his nose, sore throat and weak legs. 
"I have plenty of bills outstanding," he adds. "I've been in a field of work where you have a lifestyle with that and to try and live on Universal Credit is just… it completely stumps the way that you want to move forward.
"I have to try and manage the way I work, but it's so unpredictable. I have no idea of how I'm going to be in an hour's time, let alone tomorrow."
People affected by long Covid may be entitled to Employment and Support Allowance and Universal Credit, but only if they satisfy the normal entitlement conditions and on provision of medical evidence.
Those who are self-employed are finding it particularly difficult to get help. Nicola Mitchell, 52, came down with symptoms of the virus on Christmas Day while on holiday in the Caribbean. She lost her sense of taste and smell, and a few days later, the fever hit. At the time, she'd never heard of Covid-19. 
She experienced other symptoms, such as headaches, eye pain, nausea, a sore throat and swollen glands – and spent her holiday in bed in a dark room. Several weeks later – on January 20 – the first official cases of Covid-19 were confirmed in the UK. However, it's now believed coronavirus was circulating before then. Mitchell, from the Cotswolds, realised this could be the reason she felt so ill.
Since then, she's faced an uphill battle getting health professionals and family members to take her illness seriously, she says. It got so bad that in February, Mitchell called the Samaritans – she was at wits' end. "That's how far you are pushed when you have a medical fraternity that gives up on you," she says.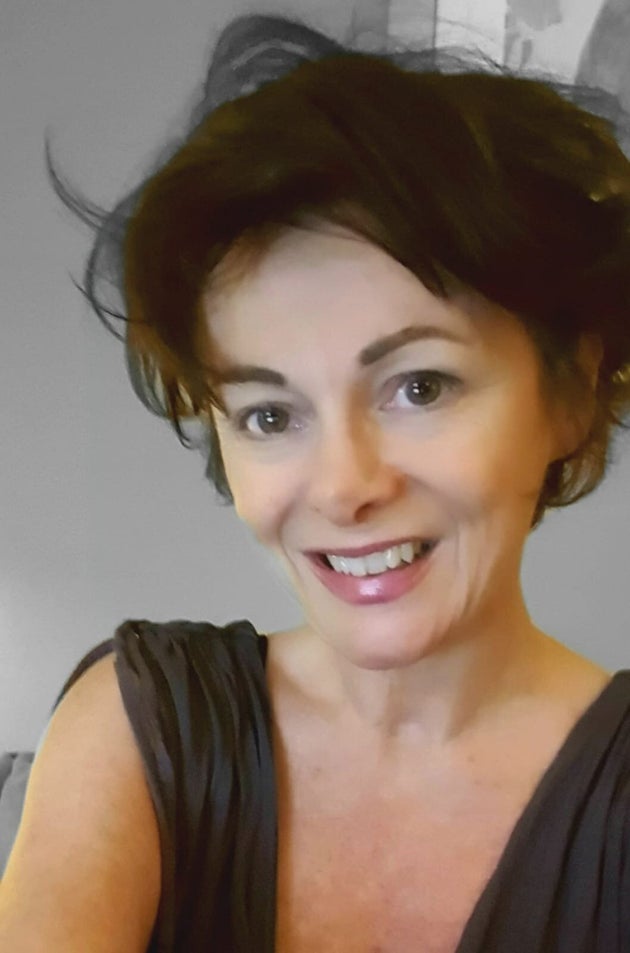 Mitchell earns income predominantly through property management (she's a landlord with multiple tenants) and writing. But because she owns multiple properties that she rents out, she isn't eligible for benefits.
During lockdown, when some of her tenants weren't able to pay their rent, she was losing up to £1,800 per month, as she let them have a rent holiday but her outgoings didn't change. In total, she estimates she's lost £12,500. She's sold her car, most of her jewellery and has now put her house up for sale – "I've been wiped out financially and obviously medically, emotionally, everywhere."
Nine months down the line, she's still suffering from a range of symptoms – brain fog and memory loss being one of them. Some days she can't remember how many tablets she's taken. "I feel like my brain has been stripped of all the clever bits I had before and I'm living in this dumbed down numbness," she adds. That said, she's been updating a spreadsheet of her symptoms and notes there has been some progress in her recovery, which offers her hope.
Mitchell wants the government to remove means testing for coronavirus-related benefits. "If you were an extremely wealthy banker with £200,000, do you really think you would bother to claim £300 a month?" she asks. Face-to-face assessments for health-related benefits also need to return, she says. Currently, such assessments are suspended because of Covid-19, but kept under review. In some cases, telephone and paper-based assessments are in place instead.
There should be an additional benefit available to those with long Covid, says Christina Barratt, who suggests a loan, similar to the Student Loan, that gets repaid from a person's salary when they eventually return to work.
I've been wiped out financially and obviously medically, emotionally, everywhere.Nicola Mitchell, 52
Government guidance on what to do if you're employed but can't work because of coronavirus doesn't acknowledge those experiencing long-term symptoms of the illness, nor does it offer advice on what to do for those in this situation.
A spokesperson for the Department for Work and Pensions (DWP) tells HuffPost UK: "There is a strong safety net for anyone who has a long-term health condition or disability and needs support. We have provided £9.3 billion in extra welfare support during this pandemic, including increasing Universal Credit by up to £1,040 per year.
"Eligible employees can get £95.85 per week in Statutory Sick Pay (SSP) if they're too ill to work, which is paid by their employer for up to 28 weeks. Those with long term health conditions can apply for PIP if they have had daily living and/or mobility needs for three months and are expected to have needs for at least a further nine months."
The All-Party Parliamentary Group (APPG) on coronavirus has heard from hundreds of people living with long Covid. Writing in the BMJ, Layla Moran, an MP and chair of the APPG, said the health, wellbeing and employment arrangements for those living with long Covid "remain unaddressed". 
People with long Covid have been calling for recognition of the issue since June. But while the prime minister and health secretary have recognised the plight of those with long Covid, the level of support offered has been small. It's been reported that Boris Johnson is yet to respond to a letter from the APPG urging him to take action on long Covid.
Specialist long Covid clinics were also supposed to be set up to support those with the illness following an announcement from Hancock in July, however a BBC investigation at the start of this month found fewer than 12% of 86 NHS care commissioning groups who responded to a request for comment said they were running such services.
Even doctors themselves have spoken of being unable work for months on end due to long Covid, and have signed an open letter published in the BMJ calling for more research and surveillance of those with the virus and better clinical services for those with long-term symptoms.
Support from employers is crucial for those still struggling months down the line. Jade Gray-Christie, 32, from east London, counts herself lucky that her employer has been sympathetic to her needs. 
During the early stages of illness she was on sick leave – eligible employees can get £95.85 per week SSP if they're too ill to work, which is paid by their employer for up to 28 weeks – but she now works from home. She had a phased return to work and is back full-time. There's been an open line of communication with her work, which has really helped, and they are flexible if she needs to take a break or is struggling with her health. "If I didn't get the support from my employers, I don't know how I'd cope," she says.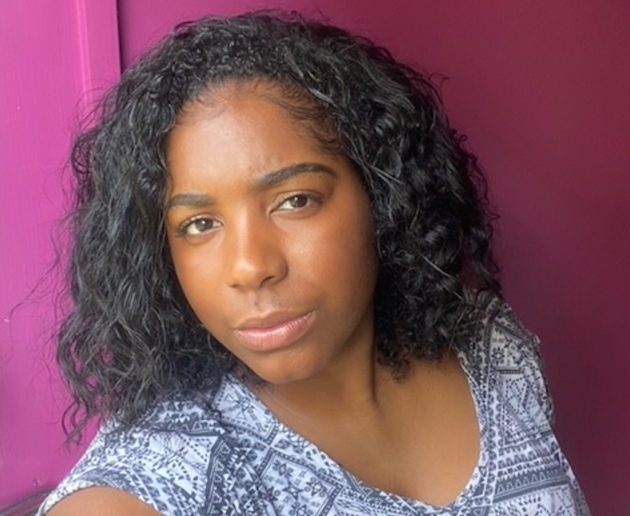 Gray-Christie's symptoms struck on March 16 after a busy week at work, where she hadn't felt 100%. She had a burning sensation in her throat, which soon turned into pain. She took the week off work, and had symptoms such as fever, coughing and extreme tiredness. "The pain I was experiencing in my chest and throat was like nothing I've experienced before," she says.
She has asthma and was particularly worried about her breathing, so called NHS111 and began self-isolating. She gave a spare key to her neighbours, as she lives alone, who dropped off food for her and checked on her. 
One day her health deteriorated so much she called NHS111 again and they sent an ambulance to her home. As she was coughing, she remembers the paramedic said: "You've got that Covid cough." They advised her to keep taking her inhalers and left her to recuperate at home.
When she speaks to HuffPost UK, she's been in bed for most of the day. Prior to Covid, Gray-Christie was active and went to the gym regularly – but now she struggles walking to the car. She can't clean her house properly, has to sit on a chair to do the washing up, and has a bench in her shower to sit on. "If I do any household chores it can wipe me out for a day or two," she says. 
All the people with long Covid that HuffPost UK spoke to cited online support groups as a godsend during such difficult times – and Gray-Christie is no exception. "If it wasn't for some of the Facebook groups I'm not sure how I'd be managing today," she says. "It gave me validation that I wasn't going mad."
Experts are still learning about Covid-19. The information in this story is what was known or available at the time of publication, but guidance could change as scientists discover more about the virus. To keep up to date with health advice and cases in your area, visit gov.uk/coronavirus and nhs.uk.
Total Page Visits: 42 - Today Page Visits: 1
Photo of Long Covid Isn't Just Leaving People Sick – It's Taking Everything They've Got | All Text and Images are the Copyright property of Huffpost unless otherwise stated above. Where the Copyright ownership does not sit with Huffpost the text and images are used under the creative commons and fair use frameworks with the relevant credits offered.
Join Our Crimewatch and Community Pages:
Looking for a Supplier, Service or Shop Locally? Visit Our FREE Directory!
Advert
---