Article Published on Saturday October 17, 2020 9:00 AM by Huffpost
Kevin Clarke: Family Call For Officers To Be Charged Over 'Inappropriate' Restraint
The family of a man with paranoid schizophrenia who died in police custody are calling for the officers involved to be prosecuted after an inquest found his restraint contributed to his death.
Kevin Clarke died at Lewisham Hospital in 2018 following an incident in Catford, south-east London.
An inquest at Southwark Coroner's Court this month heard the 35-year-old told officers "I'm going to die" and "I can't breathe" as they handcuffed him due to his size.
He lost consciousness as he was taken to an ambulance and the cause of his death was given as "acute behavioural disturbance, in a relapse of schizophrenia, leading to exhaustion and cardiac arrest, contributed to by restraint, struggle and being walked".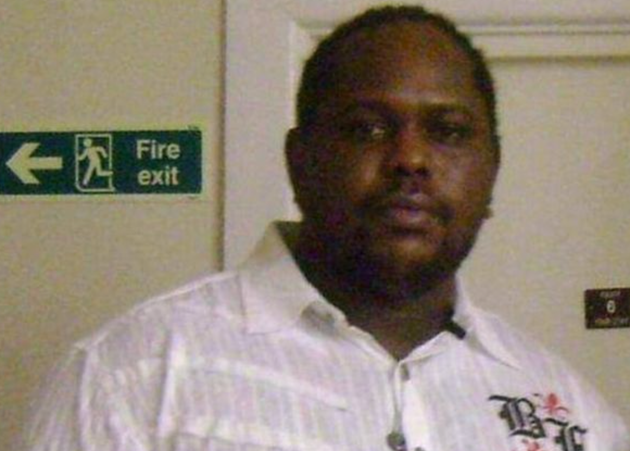 Returning a narrative conclusion on Friday after five days of deliberations, the inquest jury found the decision to use restraints on Clarke was "inappropriate".
The jury concluded that it was also "highly likely" that at least one officer heard Clarke say "I can't breathe" on more than one occasion – despite their testimony to the contrary.
Acting for Clarke's family, Leslie Thomas QC told HuffPost UK the family will ask the Crown Prosecution Service (CPS) to review evidence in light of the jury's findings to see whether any officer should face criminal charges.
An IOPC investigation concluded in March last year that Met Police officers had a case to answer for misconduct. This was rejected by the Met, which sent eight officers on training courses, however accepted that a ninth officer had a case to answer, which remains under review. 
Thomas said: "This was a very, very smart jury that was making it clear they did not want their conclusions challenged.
"At every stage they accepted the arguments we were making and they rejected what the ambulance was saying and what the police were saying. They even rejected what the experts said."
Namely, Thomas is referring to the testimony of Jonathan Benger, a professor of emergency care and Dr Robert Chapman, a consultant forensic pathologist, both of whom insisted that positional asphyxia – the act of putting an individual in a position which compromises their breathing – did not contribute to Clarke's death.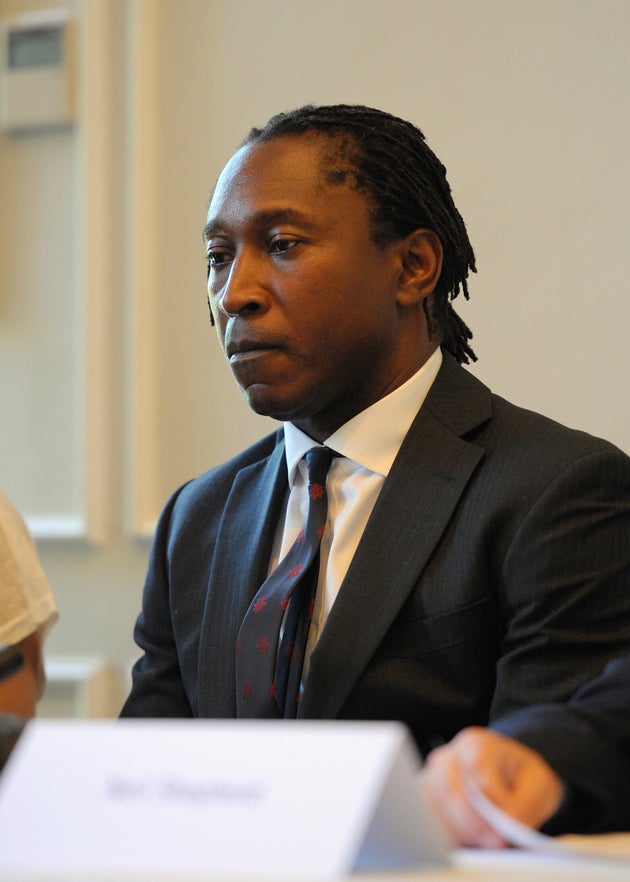 Thomas said: "They couldn't give me a reasoned argument for why this wasn't a case of positional asphyxia. They dug their heels in on that and they said no. The jury had to navigate that."
All of the physical procedures on how to avoid this kind of tragedy are present in Met Police training manuals, but under cross-examination from Thomas, the individual who trained the police involved in Clarke's death was unable to account for why the protocol was not followed.
Thomas says: "The Angiolini report [a 2017 review of deaths and serious incidents in police custody] following the death of Sean Rigg was extensive and fantastic. The Met Police time and time again have tweaked and improved their training. I don't really have a problem with the Met Police training. The training isn't the issue. The issue is the officers not following the training.
"It's the application of the risk factors to the situation for them, something happens in real time so when these officers are in a real-time live situation, their training just goes out the window. They don't follow the training, that's the problem."
So why are officers not following the protocol?
Thomas asks: "What's going on here? What's the elephant in the room? If you're asking me my personal opinion, it's race.
"Firstly, when you watch the bodycam, these officers don't see Kevin as a person. They're not speaking with him, they're speaking at him. He's been dehumanised in their eyes. And then there's that age-old trope against Black men that I've heard time and time again in these restraint deaths. That he was some big, Black, superhuman powerful man.
"There were nine officers there… and that trope plays in to what I describe as 'white fear', which is why the ambulance didn't give him the care and attention he needed. Because they bought into this thing: 'Well we were so scared because of what the police had told us.'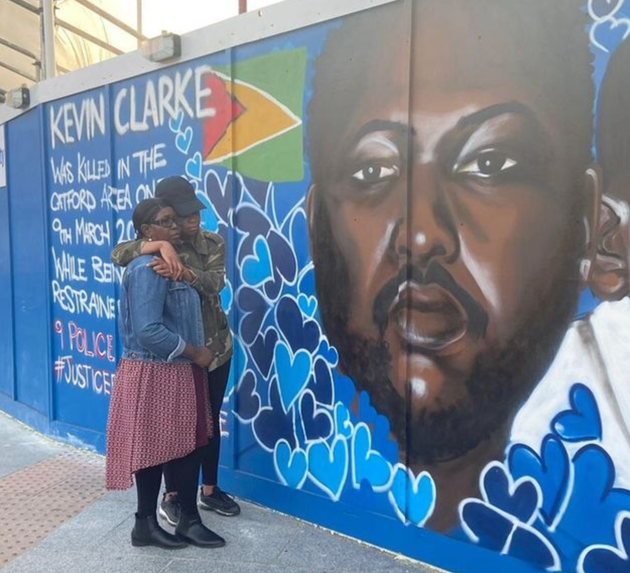 "When you watch the video, they don't speak to Kevin, they speak at Kevin. They don't listen to him. So when he's saying 'I can't breathe' they are not responding or reacting. They are not taking the action that they should be taking. This case makes me so angry because if there ever was a preventable death, it was this one. As the jury found."
Thomas is particularly disturbed by a section of the bodycam footage in which an officer reaches for Clarke's bus pass in order to identify him.
Clarke takes hold of her arm and she states: "That's hurting you're hurting my hand."
As Thomas points out: "He immediately lets go of her arm. He wasn't being aggressive to her. Maybe he didn't realise who she was or where he was or whatever, but as soon as she said: 'Kevin you're hurting me', he let go of her arm.
"But they wanted to rely on this as part of that aggressive Black man with superhuman strength. Which is nonsense."
Anita Sharma, head of casework at Inquest, a charity which provides expertise and support in such deaths, said: "Inquest has documented a long history of Black people disproportionately dying following use of force and neglect by police, particularly those experiencing mental ill health. This inquest is further evidence of discriminatory treatment which is rooted in racial stereotypes of the violent and dangerous 'big Black man', rather than the relevant training or procedures.
"There is an urgent need for structural and cultural change in policing, mental health and healthcare services. One which ends the reliance on police to respond to public health issues, and which confronts the reality of institutional racism in our public services."
Clarke's sister Tellecia Strachen echoes these views. Speaking after the inquest she said: "Those involved in his death saw him as the stereotype big, Black, violent, mentally unwell man.
"KC was restrained unnecessarily and disproportionately. There was a lack of engagement, communication and urgency by all those who owed him a duty of care."
She said her brother was a "kind, caring person" who "lost his life because of a number of missed chances by the mental health team, accommodation providers, the police, and the paramedics".
Paying tribute to her first-born child, Wendy Clarke described her son as a "friendly, gentle giant" and said he had once told her: "I'm a lover, not a fighter".
She added: "Kevin had told me that he feared the police because they had in the past mistreated and Tasered him."
Indeed as the jurors delivered their verdict, the foreman stated: "It appears that the officers' decision to restrain Mr Clarke was unduly influenced by the knowledge that he had been Tasered on a previous occasion.
"They did not sufficiently take into account other facts that were clearly evident."
Following the verdict, Met commander Bas Javid, of frontline policing, said: "I apologise for the failings as identified by the jury.
"The officers who attended that day found themselves in a very difficult situation dealing with a man undergoing a mental health crisis who clearly needed urgent medical care. They made a rapid assessment and within 90 seconds had called for an ambulance.
"The Metropolitan Police Service is a learning organisation and we always strive to learn and improve. We continually review our policies in line with national guidance around restraint as well as how we assist those in mental health crisis.
"The jury has made several observations about how those officers dealt with Mr Clarke. Now we need to carefully consider those observations. We will work with colleagues nationally to consider our training and guidance to officers in dealing with these kinds of fast paced and challenging incidents. We will also in due course examine any further comments and reports by the coroner."
Within the next fortnight, Thomas must put forward submissions in relation to preventing future deaths so the Met Police can consider how they can improve.
Thomas said: "We've done this time and time again and nothing seems to happen. This just totally frustrates me.
"I actually think there really needs to be an examination in police forces about the way that they perceive Black people, particularly Black men. Because this whole thing about superhuman strength is a trope that they have been using against Black men for decades.
"The thing about it is it is so insulting to me as a Black man. In a way it's suggesting that somehow we are subhuman and I remember a similar trope being used on Ibrahima Sey [a 29-year-old Gambian asylum seeker, who died in police custody at Ilford police station in March 1996. He was forced to the ground in the station yard and handcuffed with his hands behind his back, and then sprayed in the face from close range with CS gas.]
Thomas, who also represented Sey's family at his inquest, said: "Even back then they were saying: 'We sprayed Ibrahima with the CS and he was licking it off his face and it had no impact on him'.
"He was restrained, they spray him and he dies."
An inquest jury found Sey was unlawfully killed, but crown prosecutors said there was insufficient evidence to proceed with a criminal case.
Though Leslie is pleased with the inquest verdict in Clarke's case, he is not hopeful of seeing the necessary changes before he retires.
He said: "I'm in the twilight years of my career. I'm 55-years-old. I've been doing these death cases, these restraint cases for at least quarter of a century and the arguments that I deployed a quarter of a century ago, I'm still deploying them. The cross examination doesn't change.
"The problem isn't with the inquest system, the inquest system is sound, it's working. The problem is before this. An inquest cannot repair a broken system. An inquest can only highlight the deficiencies in the system."
After the verdict, Clarke's sister pointedly said: "There must not be another George Floyd, Sean Riggs, or Kevin Clarke," but it seems the odds are not stacked in favour of that.
Total Page Visits: 10 - Today Page Visits: 1
Photo of Kevin Clarke: Family Call For Officers To Be Charged Over 'Inappropriate' Restraint | All Text and Images are the Copyright property of Huffpost unless otherwise stated above. Where the Copyright ownership does not sit with Huffpost the text and images are used under the creative commons and fair use frameworks with the relevant credits offered.
Join Our Crimewatch and Community Pages:
Looking for a Supplier, Service or Shop Locally? Visit Our FREE Directory!
Advert
---