Article Published on Sunday September 13, 2020 9:00 AM by Huffpost
Jan Mustafa: Sister Of Murdered Mum Remembers A Talented Dancer Who Doted On Her Family
Even with her hood and collar pulled up, the pouring rain had soaked her through. Mel Mustafa stayed where she was, marking the hours and keeping watch.
The downpour had sent most people hurrying for cover, so the Cardiff food market her bench looked out on was nearly deserted. Yet Mel kept up her vigil, scrutinising every figure who passed, desperate for a glimpse of her missing sister.
Mihrican, known as Jan or MJ, had not been seen since early May 2018. The mother-of-three's remains were found in April the following year, crammed into a locked chest freezer, along with those of Henriett Szuchs, who had been missing for four years, at a flat in Vendome Close, Canning Town.
They had both suffered numerous rib fractures while Henriett had sustained "dreadful" head injuries and Jan's sternum and larynx had been fractured. The victims had been subjected to "very significant violence" and suffered injuries consistent with kicking or stamping.
Last week, convicted paedophile Zahid Younis was jailed for life with a minimum term of 38 years after being found guilty of murdering the two women.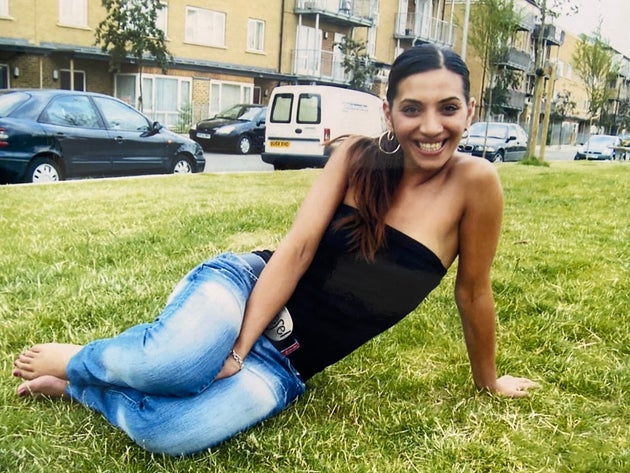 For Mel, the discovery of her sister's body brought to an end a year of dedicated searching, a search the Turkish family feels was driven entirely by their own efforts. A vivacious and spirited individual, Jan had fallen on hard times and was using drugs at the time of her disappearance.
Mel told HuffPost UK: "When I first rang the police, they asked if she was a drug user. I said: 'Yes'. I told them where she had last been seen, I asked them: 'Please can you get the CCTV?' and they didn't take any interest in it. She was a medium priority, she was never a high priority because of her drug use."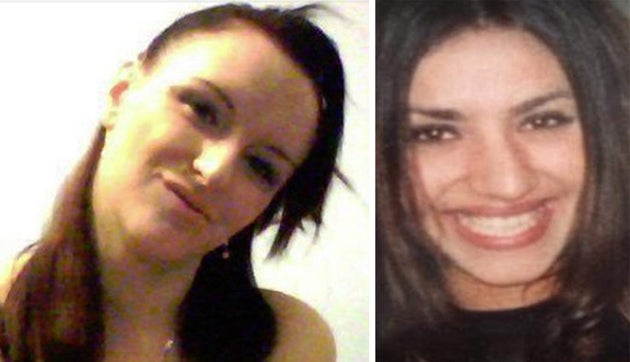 Mel had rushed to Cardiff after being tipped off by a stall holder at the market who had spotted the family's posters about Jan. The contact was able to take a short video of the woman they believed was Jan and sent it to them.
"The girl was the spitting image of Jan. She looked so like her and she was going by the name Mary. It was so much like Jan, even the way she was standing," Mel explains.
"When I got to Cardiff I sat outside in the rain. It was pouring, for hours. I sat there just to see if this girl would come back. She didn't turn up though. I rang the police and missing persons unit, explained exactly where I was, all of the shops that were around me, I begged them, please, do what you can, check the cameras. They said they'd call me back so I waited there, but no one did. The next day I called again to ask if there was any news and they said they hadn't been able to reach any footage.
"I even walked to a nearby shopping centre that had its own CCTV, went to the office and asked them for the footage and they said they couldn't get it because the cameras weren't working."
For the year that Jan remained missing, Mel and their cousin Ayse Hussein found themselves travelling the country, even as far as Edinburgh, responding to alleged sightings of Jan. One such call saw Ayse – unable to find last minute childcare – forced to bundle her daughter onto a train at 10pm in a race to get to Victoria Station, where someone claimed to have seen Jan begging. It wasn't her.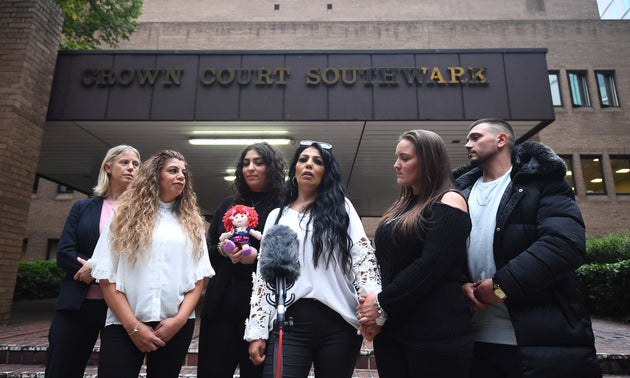 Mel's searches took her to forests, brothels, alleyways and drug dens, where she would have to carefully pick her way across floors strewn with used needles and other drug paraphernalia. During one outing, she found herself searching through bags at an informal homeless camp, desperately searching for any sign Jan had been there. 
She said: "I can't explain to you the fear that was in me, and the adrenalin that I was going to find her. That's what kept me going. I never got tired of looking for her. I had so much adrenalin.
"I'd sleep two hours and then I'd be up because I'd think: 'There's more to do'. Everyday there was a plan, I had to do something.
"We were our own detectives," explains Mel, showing me a box of posters and scribbled notes and telephone numbers – all tip-offs collected by the family about potential sightings of Jan.
Mel says she passed all these to the police in the hope they would access CCTV cameras and try to confirm or rule out sightings – "but they didn't do anything. Nothing was done." Jan's case was being handled by the Newham Missing Persons Unit, whose office would close at 7pm.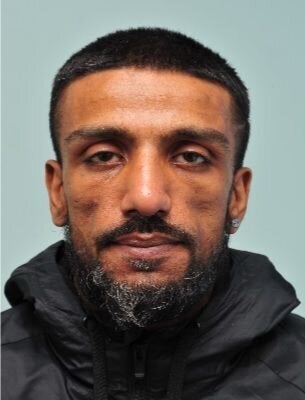 She said: "If people called me to say they'd seen her, obviously I'd go to that spot and meet the person and have a look around. I'd ring the police and tell them I was on my way, and if it was after 7 you couldn't get through to them. They were closed.
"When they were open, I phoned several times to say she had been seen going into houses with groups of people. They told me to go and check myself. This happened a lot.
"The last one we went to was a drugs den in north London. Someone had called to say they thought they'd seen my sister go into a block with a few men and I thought: 'Oh my god, what if it's her?' I called the police and begged them to check but they said they couldn't straight away and they'd go the day after. So, I had to go. They move quickly, these people. I told them I'd be going out there myself immediately and all they said was: 'Let us know.'
"I had to walk into these drug dens on my own or with my cousin to look for my sister."
HuffPost UK has put these allegations to Scotland Yard, particularly those which suggest the force consented to members of the public putting themselves at risk searching for vulnerable missing persons in potentially dangerous and threatening environments.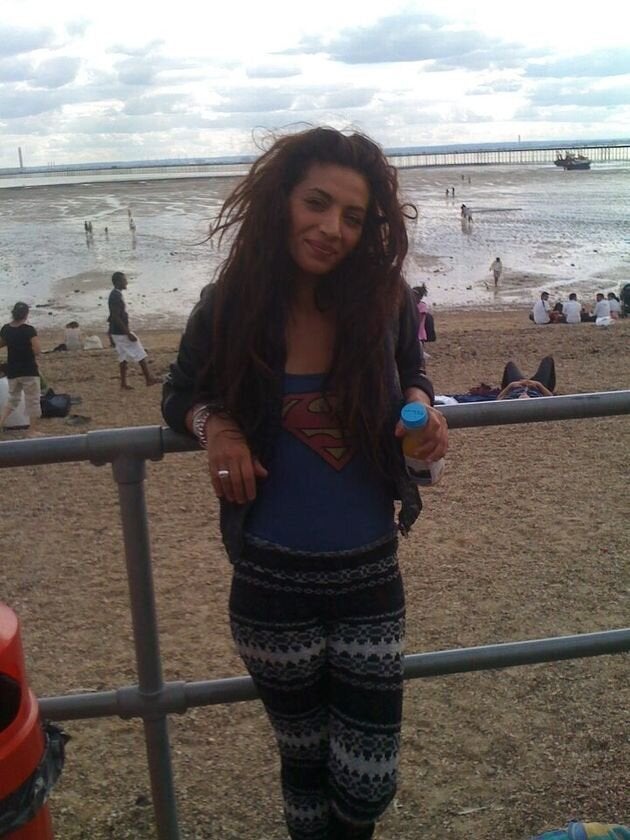 The force responded: "Various lines of enquiry were conducted throughout the missing person investigation in an attempt to try and locate Jan."
After Jan's death, the Met referred itself to the Independent Office for Police Conduct (IOPC), under which an investigation is ongoing. The force added: "No officers are currently subject to restrictions."
It has also since emerged that Younis, a registered sex offender, was regularly visited at his property by officers monitoring him – while Jan and Szuch's bodies lay in the freezer.  
HuffPost UK met with Mel the week after he was sentenced. Now that Jan has been laid to rest and her killer is in prison, Mel feels empty and unsure of her purpose.
She said: "I've kept going every single day since she went missing. This is the first time I've not had to look for her or go to court. Every single day I'd go out, put up posters and question all these random people.
"I'm just trying to get on with normal life but I'm finding it so difficult. I've got nothing left in me and I don't think I can adjust to the loss. I died the day she died. I'm on medication to numb me but it makes me forgetful. I wish it could wipe my brain, that I didn't have to think about it."
Mel has felt offended by some of the press coverage of the case and the portrayal of Jan as simply a flighty drug addict who had fallen out with her family and who willingly got involved with Younis.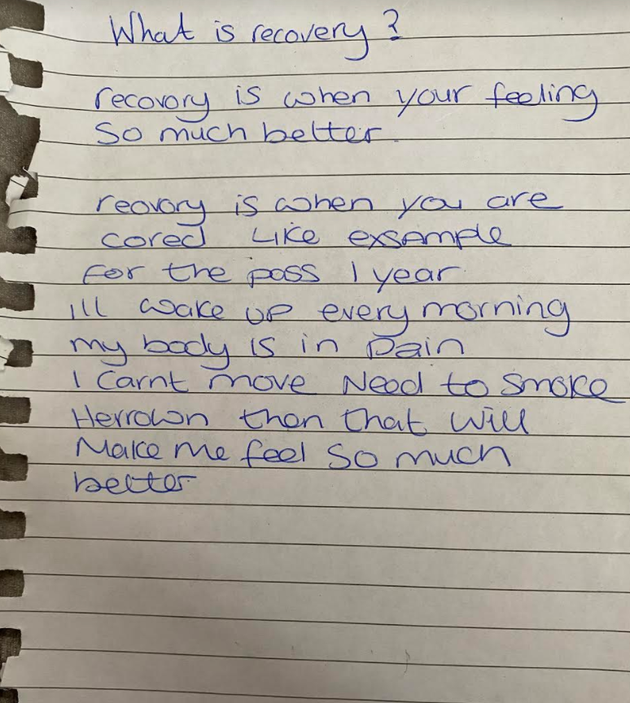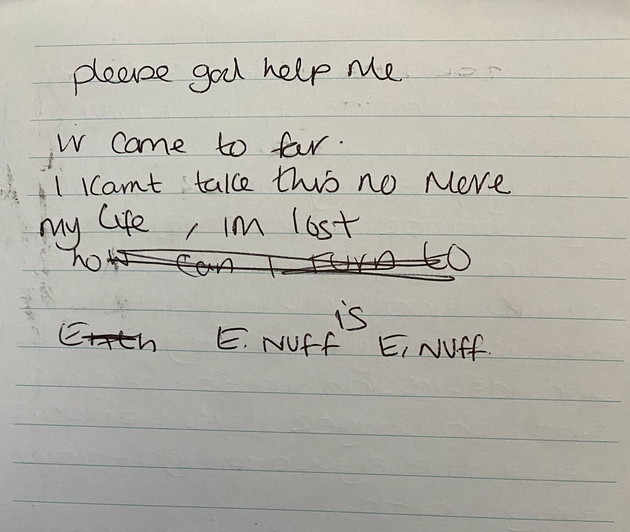 The Mustafa family are fiercely protective over a woman they remember as exceptionally gentle and brimming with love for her own children, as well as her many nieces and nephews.
A talented dancer, Jan had won contests from the age of 12 and as a young adult shared her gift by teaching choreography to teens, often renting out venues to hold classes where she demonstrated hip-hop moves – often to songs by her favourite artist, Brandy.
On weekends, she would invite Mel's children to join her own brood, hosting movie nights with popcorn, taking them to the park and whipping them up a spread of spaghetti bolognese and dumplings.
But Jan's life began to slip when she lost her sales jobs in TK Maxx and New Look, resulting her in being evicted from her flat for falling behind in her rent and becoming homeless.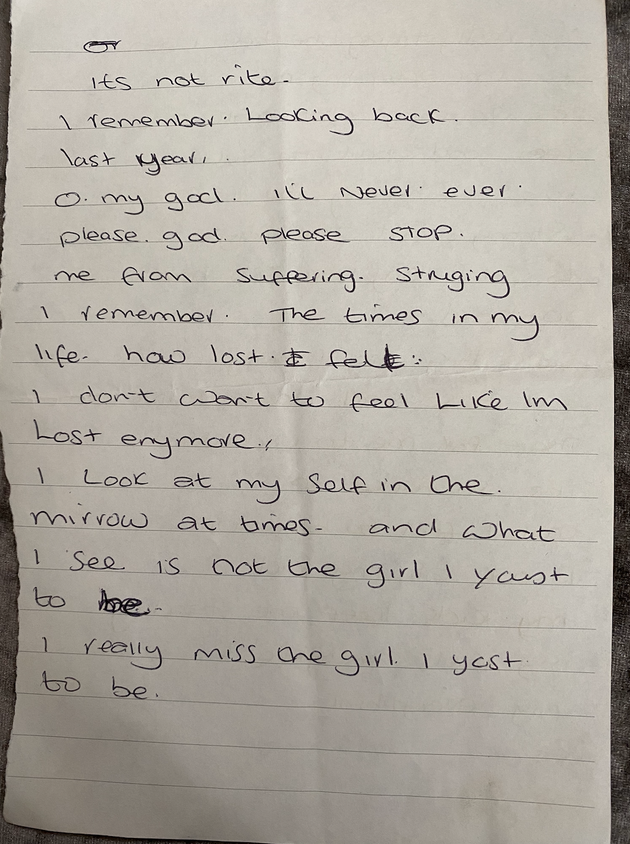 She and her children moved in with her mother and that was when Mel noticed Jan had begun using drugs. The shame of losing her home and her inability to secure another, saw marijuana and occasional cocaine use eventually give way to crack and heroin, and Jan began spending nights on park benches and in garden sheds.
"She said it made her numb and helped her forget," said Mel, who battled for years to try and help Jan into recovery.
Just a few months before she went missing, Jan had tried to go cold turkey but had to be taken to hospital after suffering severe withdrawal symptoms. Mel remembers dashing to their mother's house in the middle of the night and lifting her sister into the ambulance, and reeling at how frail she had become. Weighing under six stone, Jan was also diagnosed as anorexic and was referred by her GP for immediate admittance to a local rehab centre.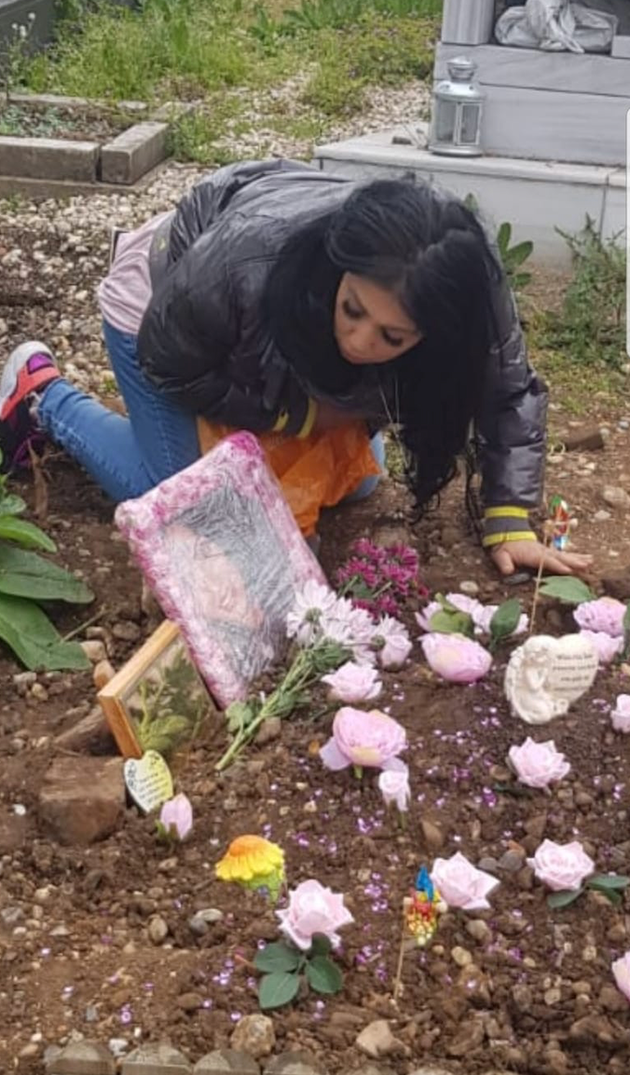 Mel said: "The GP wrote to them and said she needed to be in rehab, ASAP. She came home crying with the letter, saying: 'Mum, I'm going! I'm getting it! I'm going to get better', we all cried with happiness.
"But when she got to the centre they said: 'She's not ready'. They said she wasn't picking up her prescriptions on time and wouldn't admit her. Jan had the problem where because she was on drugs, she could sleep all day or night and miss an appointment for her methadone prescription.
"If she'd get up late, she'd still walk down there, she'd still go, even though she was four or six hours late. And they'd say: 'We can't give you your prescription, the doctor's left.' So she'd go out and buy it off someone. That was what her life was like, she'd get so excited… then she'd be dropped and return to the drugs to numb her pain."
It's still not known how Jan and her killer's paths crossed, but it's clear that Jan was at a very low ebb in her life and particularly vulnerable when she went missing.
After he was sentenced, it was revealed that Younis married a 14-year-old girl in an Islamic ceremony at a mosque in Walthamstow, east London, in 2004.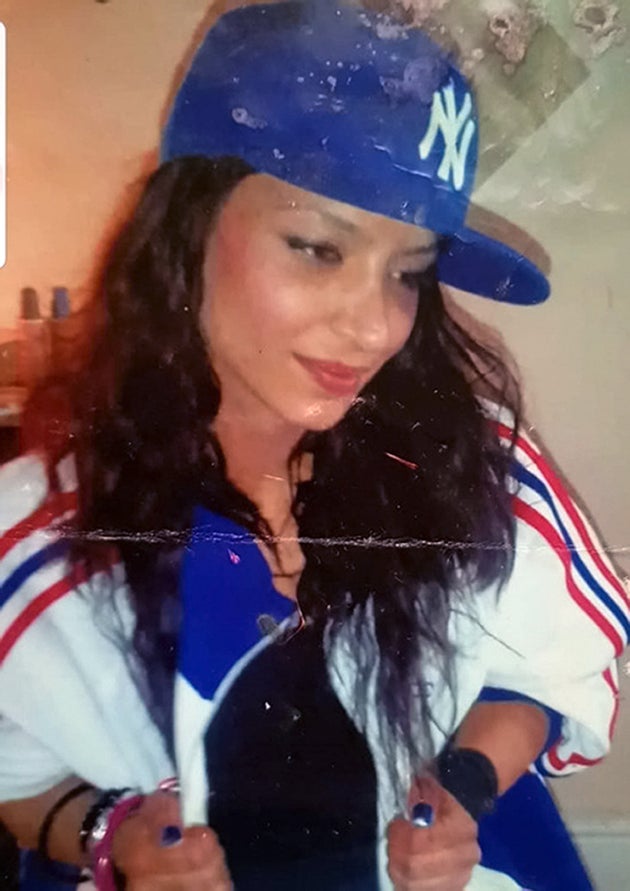 He was jailed for two and a half years for assaulting the teenager and unlawful sexual activity with a child and was put on the sex offenders' register.
He was later sentenced to four years and 11 months imprisonment for two counts of wounding and one of assault occasioning actual bodily harm following an abusive relationship with a 17-year-old girl.
Mel wells up as she recalls facing Younis in court: "My parents brought us up never to hate anyone in this world, but believe me, I do hate him. I wish him a slow and painful death. I stood up as a witness and I came face to face with him, the man who murdered my sister. I looked into his eyes as I was talking and I thought: 'You're sick.'"
HuffPost UK has been shown diary entries by Jan in which she pleads with god for help to come clean and talks of how deeply she loves her children. She speaks candidly of her addiction and warns others not to follow her example.
Mel said: "Jan wrote a letter to women, explaining her life and what led her to drugs, she was trying to tell women not to take this path, and if they need help to call Jan. She had written her number on it. When we read that letter we knew that's what she wanted to do, to help others.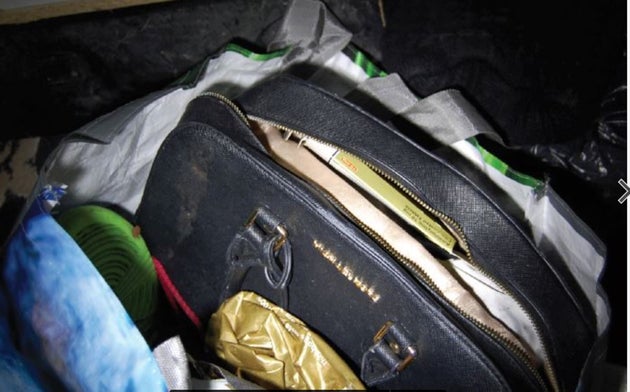 "I need to get justice for my sister. She left these letters for a reason."
Other diary entries describe physical abuse from some of the men in her life, abuse Mel says Jan never divulged to her family.
"She was beaten up by a lot of men. It's like she knew she was going to die. We are going to set up a charity for her, for women who've suffered domestic violence. She wouldn't tell me these things to protect me. I should have seen it in her, I just could never imagine anyone wanting to hit Jan, it breaks my heart. She was so soft and gentle, she'd never even told me to shut up.
"I believe that when he [Younis] was hitting her, she was taking the hits.  Because she would never fight anyone back.
"She was like an angel, she was here to do her task and that was to save other women. Because someone else would have died if it wasn't my sister and Henriett.
"When you look at it, these two harmless women, they've saved other women from him and they've died doing it."
If you, or someone you know, is in immediate danger, call 999 and ask for the police. If you are not in immediate danger, you can contact:
The Freephone 24 hour National Domestic Violence Helpline, run by Refuge: 0808 2000 247
In Scotland, contact Scotland's 24 hour Domestic Abuse and Forced Marriage Helpline: 0800 027 1234
In Northern Ireland, contact the 24 hour Domestic & Sexual Violence Helpline: 0808 802 1414
In Wales, contact the 24 hour Life Fear Free Helpline on 0808 80 10 800.
National LGBT+ Domestic Abuse Helpline: 0800 999 5428
Men's Advice Line: 0808 801 0327
Respect helpline (for anyone worried about their own behaviour): 0808 802 0321
Total Page Visits: 42 - Today Page Visits: 1
Photo of Jan Mustafa: Sister Of Murdered Mum Remembers A Talented Dancer Who Doted On Her Family | All Text and Images are the Copyright property of Huffpost unless otherwise stated above. Where the Copyright ownership does not sit with Huffpost the text and images are used under the creative commons and fair use frameworks with the relevant credits offered.
Join Our Crimewatch and Community Pages:
Looking for a Supplier, Service or Shop Locally? Visit Our FREE Directory!
Advert
---