Article Published on Friday September 18, 2020 3:00 PM by Huffpost
How A 'Circuit Break' Lockdown Works – And Why It's Needed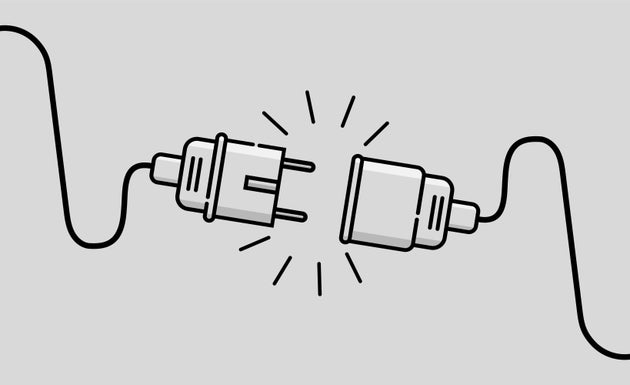 On top of local lockdowns and curfews, England could be braced for a two-week 'circuit-break' lockdown to try and curb a rapid rise in infections.
The aim would be to reduce socialising by asking hospitality businesses including pubs and restaurants to close early, or close completely, while schools and workplaces stay open. Households would also be urged not to mix. 
But it wouldn't be as drastic as the national lockdown at the start of the pandemic, where people were only allowed to leave their homes once a day.
So, why is it needed? The news comes as reports suggest Covid-19 cases are doubling each week, and an epidemiologist in the UK has said we're already in the second wave. "It's already happening: cases are up, hospitalisations are up, [the number of] people on ventilators are up," says professor David Hunter, of the University of Oxford.
There's a two-week lag between cases going up and hospitalisations going up, then more lag between hospitalisations rising and ventilators being used, he says. Government data shows the number of UK patients in mechanical ventilation beds rose from 82 on September 1, to 124 on September 16.
Meanwhile the number of confirmed Covid-19 patients admitted to hospital at the start of the month was 131. This rose to 248 patients admitted in hospitals in England, Wales and Northern Ireland (data for Scotland wasn't provided at the time of writing) on September 15. And more cases of Covid-19 will be flying under the radar, especially with demand for testing outstripping capacity to supply and process the tests.
Yvonne Doyle, medical director at Public Health England, is "worried" by the increase in rates of admission to hospital and intensive care among older people. "This could be a warning of far worse things to come," she said. 
Estimates from the Office for National Statistics (ONS) suggest infections are rising rapidly, too. Approximately 59,800 people in England had the coronavirus from 4 to 10 September, equating to around one in 900 people. In the same period in August, an estimated 28,300 people had Covid-19 in England.
"It's not too late to intervene," Prof Hunter remarks. "But an intervention would mean doing more than we're doing right now in terms of policy – and there is reluctance to do that because of the knock-on effects on the economy."
Where does a 'circuit break' come in?
The BBC's political editor Laura Kuenssberg said a short period of tight restrictions – a "circuit break" – could be announced as soon as next week.
It's also been reported elsewhere that scientists from the government's Scientific Advisory Group for Emergencies (Sage) have recommended that a national lockdown should coincide with the October school half-term. "As schools will be closed for one week at half-term, adding an extra week to that will have limited impact on education," one member told the Financial Times.
Health secretary Matt Hancock refused to rule out a second national lockdown and said the government will "do what is necessary to keep people safe". He told Sky News: "The last line of defence is full national action and I don't want to see that. But we will do whatever is necessary to keep people safe in a very difficult pandemic."
So, what do experts think of the proposed plans? Could a 'circuit break' work? The idea of a 'circuit break' is very simple, says Professor Mark Woolhouse, an expert in infectious disease epidemiology at the University of Edinburgh. The aim is to use additional social distancing measures to reduce the R number well below one for a short period, he says. In this case that would be two weeks.
"Think of it more as a firebreak," says Dr Julian Tang, honorary associate Professor at the University of Leicester. He describes how you can't stop people who are already infected from being infected – "like trees that are already on fire in a burning forest" – but you can stop the virus spreading to those who are susceptible and uninfected, like you can stop a fire from spreading to new trees.
Prof Hunter is sceptical of how much impact such a move would have, however. "A two-week national lockdown would have an impact, but it would probably be a short-term impact to delay or flatten the exponential increase in cases which will then have a knock-on effect to hospitalisations and deaths," he says.
"I think it very much depends on what the situation is when a two-week circuit breaker was imposed, we shouldn't be under any illusions that it would do more than just delay the second wave."
What would the benefits of a two-week 'circuit break' be, then?
It could have a positive effect on the rapid rise of the virus, buying more time for hospitals and testing facilities to prepare. It would also lower the risk of infection to those who are most vulnerable to Covid-19. "Lower incidence means lower risk of infection and, for the minority most vulnerable to Covid-19, lower risk of severe illness, although the latter benefit might not be seen until after the circuit breaker was over," says Prof Woolhouse.
He believes this method would drive down the incidence of new infections, "perhaps by as much as half" if the R rate fell to a similar value as during lockdown. Although that may be optimistic, he notes.
Another advantage is that it can be scheduled and planned for. "In contrast to previous national and local lockdowns, we would know in advance how long it would last," he continues. "That should mean that it is less disruptive to businesses and the economy."
Professor Paul Hunter, an expert in medicine at the University of East Anglia, says any lockdown – local or national – will have an impact on transmission rates and ultimately lead to a decline in reported case numbers starting from two weeks after the start of lockdown and continuing for two weeks afterwards.
"The problem is that cases decline in lockdown at a much slower rate than cases increase during the period before," he says. "In the 28 days up to the peak in early April, case numbers were doubling every seven days and more rapidly than that early on. In the following 56 days, case numbers were only halving every four weeks – though partly this was because of better availability of testing.
"So an on-off approach to lockdown is only likely to work if we have at least twice as long in lockdown as out of lockdown."
What would happen after the circuit break?
In short: cases would begin to rise again. But hopefully there would be a bit of a dent in the rate of transmission, buying everyone – but mainly the government and the NHS – a bit more time to prepare.
"At the end of the two weeks we would expect to see incidence start to increase again, but it would take some time before it returned to its pre-circuit breaker value," says Prof Woolhouse.
"Exactly how long would depend on the measures kept in place after the circuit breaker. The expectation is that all this will buy several weeks of time which could be used, for example, to improve the performance of the test, trace and isolate system."
What needs to happen now?
First up, avoiding large indoor gatherings is a no-brainer. This is where Covid-19 has a chance to spread among lots of people. Prof David Hunter even suggests "venues that attract large gatherings need to either be closed or remain shut".
There's also an obvious need for more Covid-19 testing, "but that's not an issue that can be solved in a matter of weeks," he adds. "We lost the opportunity over the summer to get that fixed, but there needs to be maximum efforts to ramp up testing." And hospitals need to be readied for winter, he adds.
We can all play our part to help drive down cases in the coming weeks. Prof David Hunter urges anyone who has symptoms – so that means a fever, continuous cough or loss of taste or smell – to try and get a test. And importantly, to self-isolate until the result of that test comes through. 
"Because of the lack of testing, people who have had close contact with somebody who is positive for Covid-19, or is unable to get the test but has the symptoms, should self-isolate too," he says.
"I appreciate that's easier said than done," he adds, suggesting income and social support should be provided to those who need to self-isolate.
Total Page Visits: 51 - Today Page Visits: 1
Photo of How A 'Circuit Break' Lockdown Works – And Why It's Needed | All Text and Images are the Copyright property of Huffpost unless otherwise stated above. Where the Copyright ownership does not sit with Huffpost the text and images are used under the creative commons and fair use frameworks with the relevant credits offered.
Join Our Crimewatch and Community Pages:
Looking for a Supplier, Service or Shop Locally? Visit Our FREE Directory!
Advert
---