Article Published on Tuesday November 10, 2020 2:00 PM by Huffpost
Coronavirus Vaccine: What Happens Next?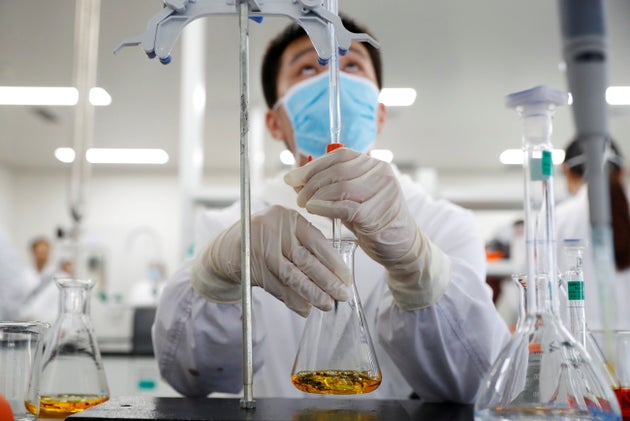 The UK's Medicines and Healthcare products Regulatory Agency (MHRA) has been working closely with Pfizer and AstraZeneca, gathering information as trials progress.
Health secretary Matt Hancock has said the exact model for the UK vaccine rollout would depend on which vaccine was adopted. 
Amid the caution and warnings not to consider the vaccine a "silver bullet" which will bring the pandemic to an end, there are some practical hurdles standing between individuals receiving the jabs. 
We took at look at the next steps:
The trial is not yet finished 
Clinical trials on humans progress through three phases, with the first tests being on small groups of up to 100 people to assess the safety of a vaccine.
At a second phase a larger group of several hundred people is used to check if a vaccine consistently works, while a third phase could involve several thousand people to gather statistically significant data on a vaccine's safety and efficacy.
Clinical trials can normally take years, but due to the pressing need significant global investment and scientific collaboration during the pandemic has helped accelerate research processes.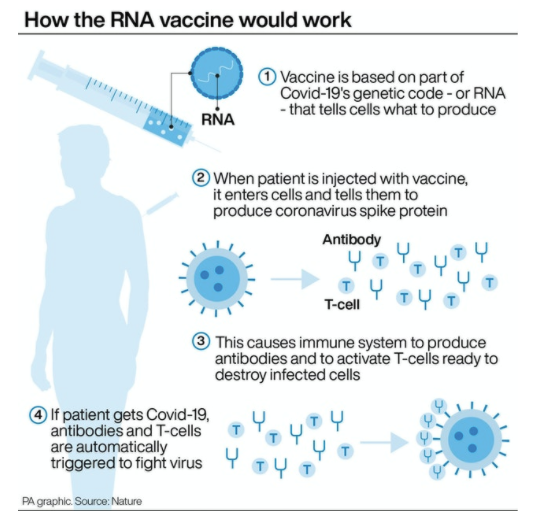 Pfizer said the first set of results from its Phase 3 Covid-19 vaccine trial, which enrolled some 43,538 participants, provides initial evidence of its ability to prevent the virus.
However, these are interim findings which are yet to be peer-reviewed and with more studies to follow.
But the study isn't stopping: To be sure of protection, it's set to run until there are 164 infections – a milestone expected to be reached later this month. The more Covid-19 cases occur in the trial, the better idea scientists will have of just how protective the shots really are.
Pfizer, working alongside German biotech company BioNTech, said it plans to apply to the US medicines regulator the Food and Drug Administration (FDA) for emergency approval to use the vaccine by the end of the month.
If the vaccine is approved in the US first, is it also approved in the UK?
No. Any vaccine for use in the UK will need the separate approval of the MHRA or, up to December 31, the EMA. From January 1 next year, after the end of the Brexit transition period, the MHRA will be the UK's standalone medicines and medical devices regulator, but it can still recognise the decisions of the EMA after that date.
Before the referendum a lot of Britain's regulatory work was closely linked to that of the EMA.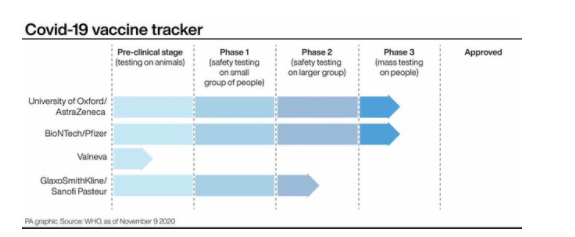 When medicines were approved by European regulators this would help steer the decisions for which drugs or medical products could be used in Britain.
In October, new law came into force to allow the MHRA to authorise temporary supply for vaccines if one becomes available before 2021.
This means that if a vaccine is found to meet standards of safety, quality and effectiveness by the MHRA then vaccinations can begin without needing to wait for the EMA.
Will the UK have enough vaccines for everyone?
Not immediately, no. The UK government has ordered 40 million doses of the Pfizer vaccine – enough for about a third of the UK population. As it is a two-dose vaccine, this could potentially enable 20 million patients to be inoculated before the new year. 
It expects 10 million of these doses to arrive in the UK before the end of this year, with people given two doses, 21 days apart.
Most people will not get a jab until 2021.
Who will be vaccinated first?
Priority will be given to those in care homes, the elderly and health and social care staff.
Hancock says once the vaccine is available, it will be delivered through care homes, GPs and pharmacists as well as 'go-to' vaccination centres set up in venues such as sports halls.
He said the vaccine would not be required for children and that uptake would be voluntary.
The Joint Committee on Vaccination and Immunisation (JCVI) has examined data on who suffers the worst outcomes from coronavirus and who is at highest risk of death.
Its interim guidance says the order of priority should be:
– Older adults in a care home and care home workers
– All those aged 80 and over and health and social care workers, though they may move up the list
– Anyone 75 and over
– People aged 70 and over
– All those aged 65 and over
– High-risk adults under 65
– Moderate-risk adults under 65
– All those aged 60 and over
– All those 55 and over
– All those aged 50 and over
– The rest of the population, with priority yet to be determined.
How easy will it be to obtain the vaccine? 
"The Pfizer vaccine needs to be held at minus 70C until the last few hours before it is deployed, which obviously makes things more complicated," Hancock has admitted.
This could pose problems for transport and storage of the vaccine.
But Hancock has added that it can be stored at a warmer temperature in the two days prior to being used, implying that GPs will be able to administer the vaccines two days after deliveries without the need for new refrigeration systems. 
The Oxford vaccine will be easier to deploy as it does not need to be stored at subzero temperatures. 
Do we know enough about side effects yet?
Earlier this year, separate studies of vaccine candidates made by AstraZeneca and Johnson & Johnson were temporarily halted after some participants experienced health problems, delaying the research until safety investigations allowed both to resume.
Pfizer said on Monday that no serious safety concerns have emerged so far with its vaccine.
But the US regulator the Food and Drug Administration (FDA) is requiring that companies track at least half of study volunteers for two months to look for side effects before asking the agency to review their vaccine. That's about when side effects have cropped in studies of other vaccines.
Pfizer expects to reach that safety milestone later in November and is now planning to apply to the FDA for emergency approval to use the vaccine by the end of the month.
Could the results differ in real life? 
Experts have said the full effect of a vaccine on transmission in the population will not be known until one is in circulation and more data is collected.
And the first people vaccinated will need to undergo extra safety tracking, as the government watches for rare side effects that might crop up when the shots are given to many more people than were in the research studies.
The vaccine has been tested on 43,500 people in six countries and no safety concerns have been raised. The analysis was carried out after 94 confirmed cases of Covid-19 were found among those taking part in the trial.
Some participants got the vaccine, while others got placebo shots. Pfizer released no specific breakdowns, but for the vaccine to be 90% effective, nearly all the infections must have occurred in placebo recipients. The study is continuing, and Pfizer has warned that the protection rate might change as more Covid-19 cases are added to the calculations.
Will we need regular vaccinations?
Whatever the ultimate level of protection, no one knows if people will need regular vaccinations.
Data released about the Pfizer/BioNTech vaccine does not indicate how long immunity lasts, but suggests protection is achieved 28 days after vaccination.
Also, volunteers in the study received a coronavirus test only if they developed symptoms, leaving a grey area as to whether vaccinated people could get infected but show no symptoms and unknowingly spread the virus. 
Total Page Visits: 46 - Today Page Visits: 1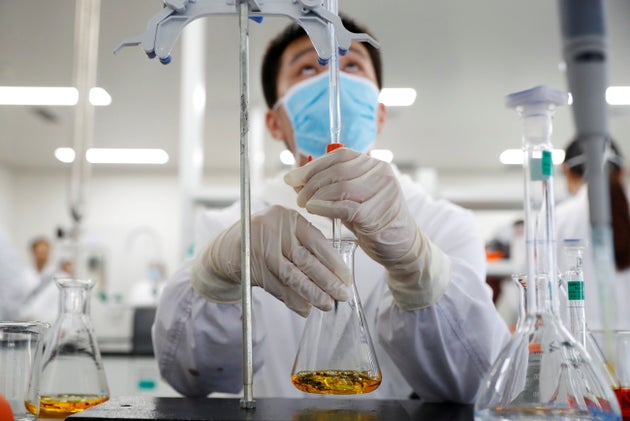 Photo of Coronavirus Vaccine: What Happens Next? | All Text and Images are the Copyright property of Huffpost unless otherwise stated above. Where the Copyright ownership does not sit with Huffpost the text and images are used under the creative commons and fair use frameworks with the relevant credits offered.
Join Our Crimewatch and Community Pages:
Looking for a Supplier, Service or Shop Locally? Visit Our FREE Directory!
Advert
---