Can Tory Rebels Really Stop Boris Johnson From Breaking International Law?
Written by Huffpost on September 10, 2020
Article Published on Thursday September 10, 2020 10:00 PM by Huffpost
Can Tory Rebels Really Stop Boris Johnson From Breaking International Law?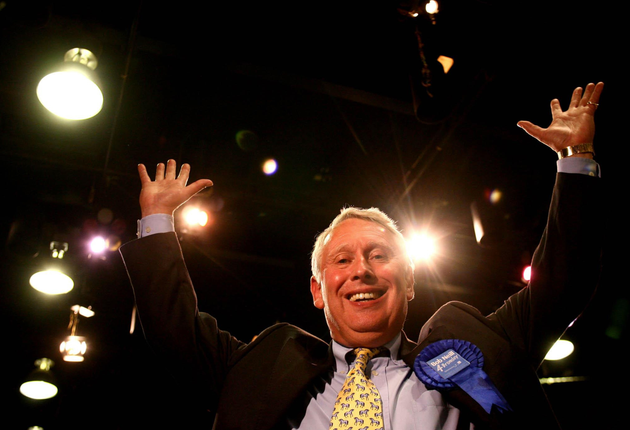 You're reading The Waugh Zone, our daily politics briefing. Sign up now to get it by email in the evening.
Rebel yell?
Sir Robert James MacGillivray Neill is an unlikely assassin. The mild-mannered, softly spoken backbench Tory MP is noted for his geniality across the Commons. But when he got up in the Commons on Tuesday, he ambushed cabinet minister Brandon Lewis with a political stiletto knife.‌
In the debate on the government's new Brexit fallback legislation, it was Bob Neill who asked the killer question: "Will he assure us that nothing proposed in this legislation does or potentially might breach international obligations or international legal arrangements?" Lewis replied: "Yes", before adding the immortal line: "This does break international law in a very specific and limited way."
Fast forward to tonight and it's Neill who is again proving a thorn in the government's side. Alongside fellow Tory grandees Damian Green and Oliver Heald, he's tabling an amendment to the Internal Markets Bill which looks for all the world like a wrecking ball. It would give parliament, rather than ministers, the power to trigger any tearing up of the UK-EU Withdrawal Bill.
Now, when I say it looks like a wrecking amendment, looks can be deceptive. It's perfectly possible that this could be a clever way for the government to avoid the row about the UK's reputation and integrity on the rule of law, giving ministers a ladder to climb down. No.10 may even like the idea of MPs "taking back control", but only on the assumption that few would dare actually press the nuclear button and defy their government. Neill has form in drafting whip-friendly amendments on Brexit (though his last one didn't really help Theresa May).
If the PM wants to play hardball however, he may whip against it. In which case Neill is going to need a hefty army of at least 40 colleagues behind him. Michael Howard's withering attack on Johnson's plans today (echoed by Lord Lamont too) offer some powerful Brexiteer backing, and may persuade some middle-of-the-road MPs that this really isn't a "Remoaner Tories" rearguard action.‌
A string of backbenchers have made their unease plain since Tuesday, from Tom Tugendhat (who points out British prosperity overseas depends on its reputation for the rule of law) to Simon Hoare, George Freeman and Sir Roger Gale (the latter today threatening on SkyNews to defy the whip and even vote against the whole bill). Asked by TimesRadio (which broke the scoop on the amendment) if he had the numbers, Neill said: "I wouldn't be continuing to press the issue if it was purely something it was a hobby horse of mine."
But a string of MPs is not an army and although the One Nation Caucus of Tory MPs is vocal, some of its members are now ministers and its numbers don't look more than 20. The rebellion could of course be strengthened by the legal wing of the party, as typified by Neill himself, Heald (and Howard in the Lords), and Theresa May's symbolic backing. Yet if the DUP are on board with the government, rebels need even more than 40.‌
One asset of the Neill amendment is that it may attract "constitutional" Brexiteers who like to talk about putting British parliamentary sovereignty first. The downside is that many of them think the Internal Markets Bill isn't tough enough anyway and that the Withdrawal Agreement should be simply torn up. Some also see Neill as the last remnant of the Letwinocracy that did so much last year to drag parliament into disrepute in their voters' eyes.‌
Meanwhile, Michael Howard's filleting of the PM today has got some thinking there could be a Tory rebellion in the Lords too. Michael Heseltine claimed earlier this week the bill hasn't "the ghost of a chance" of getting past their lordships. But before anyone gets carried away with the red benches rising up to defeat Johnson, I'm told it's very unlikely to happen.
Labour insiders tell me that all the talk about delaying the bill – talk which has spooked No.10 into fast-tracking it next week in the Commons to ensure it becomes law this calendar year – is coming not from them but from Conservatives. The government has plenty of time to overturn any ping-pong on this bill. More importantly, in the real world, Labour is never going to breach the fundamental principle that the unelected Lords defies the wishes of the elected Commons.
There's a lot of talk about the Salisbury/Addison convention (which deems the Lords should not oppose legislation promised in a manifesto) being turned on its head. This is because the Withdrawal Agreement was indeed in the Tory manifesto and peers would be voting to uphold it if they voted against the Internal Market Bill.‌
But this is so much hot air, Labour sources tell me. The onus is instead on Tory MPs in the Commons to "give the lead for the Lords", they say. Without that lead and without Labour backing, the large cross-party and no-party grouping of "legal eagle" peers can huff and puff but ultimately cannot defy the will of the Commons. So, it's down to Neill and his hardy band. But whether they have the numbers, or the quiet backing of No.10 (or its dripping contempt), is unclear.
Quote Of The Day
"How can they walk away from an international agreement?"
Nancy Pelosi on the UK's threat to tear up the Brexit deal it signed
Thursday Cheat Sheet
Relations between the UK and EU hit their lowest point since we left the bloc in January, as Brussels told London to ditch its Internal Market Bill plan by the end of the month. After talks with the 27, Michael Gove announced he would do no such thing. The EU threatened legal action.
Barely hours after he was formally made a peer, Lord Frost has taken a leave of absence from the Lords for the rest of this parliament, so he can focus on his new job as national security adviser once his Brexit role is over.
Portugal (apart from the Azores and Madeira), plus Hungary, French Polynesia and Reunion were all put on the UK's red list for quarantine by Grant Shapps. Theresa May urged rapid testing for airports.
Matt Hancock was told by former cabinet minister Greg Clark that the government "needs a grip" on the testing bottlenecks faced by the public.
The PM's flagship NHS Test and Trace programme posted its worst ever figures for contact tracing, dropping to just 69.2%. The figure experts say is needed to make the system viable is 80%.
The number of people in England who tested positive for coronavirus rose by 43% in a week. There were 2,919 cases of coronavirus across the UK in the previous 24 hours, the fourth day running the total was well above 2,000.
What I'm Reading
A Tale Of Two Recessions In Covid-Hit America – Politico
Got A Tip?
Send tips, stories, quotes, pics, plugs or gossip to [email protected] 
Subscribe To Commons People
On our Commons People podcast this week, 'Blue Wall' Tory MP Andy Carter and UK in A Changing Europe think tank chief Anand Menon help us unpack a mad week in Brexit, a worrying one in coronavirus, and Boris Johnson's "levelling up" agenda. Search for Commons People wherever you listen to podcasts and subscribe. 
Total Page Visits: 58 - Today Page Visits: 1
Photo of Can Tory Rebels Really Stop Boris Johnson From Breaking International Law? | All Text and Images are the Copyright property of Huffpost unless otherwise stated above. Where the Copyright ownership does not sit with Huffpost the text and images are used under the creative commons and fair use frameworks with the relevant credits offered.
Join Our Crimewatch and Community Pages:
Looking for a Supplier, Service or Shop Locally? Visit Our FREE Directory!
Advert
---