Article Published on Tuesday September 29, 2020 1:00 PM by Huffpost
5 Companies Future-Proofing Their Businesses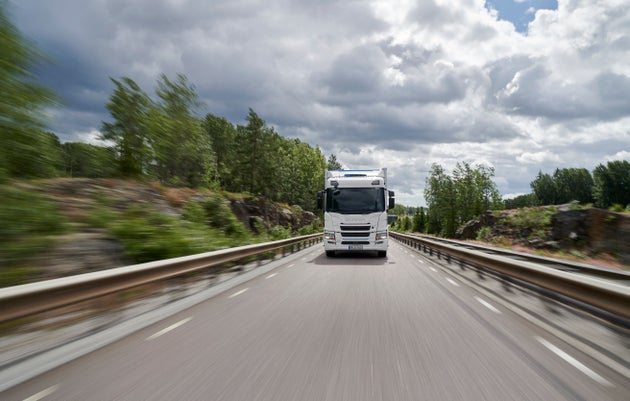 It's safe to say that the events of 2020 have thrown us all for a loop, but the companies we've got our eyes on are continuing to innovate, to pivot and to ensure they're relevant for their customers, now and in the future. 
Here are five companies in varied fields doing exciting things to future-proof their businesses. One thread that ties them all together? They're constantly listening and adapting to customer feedback.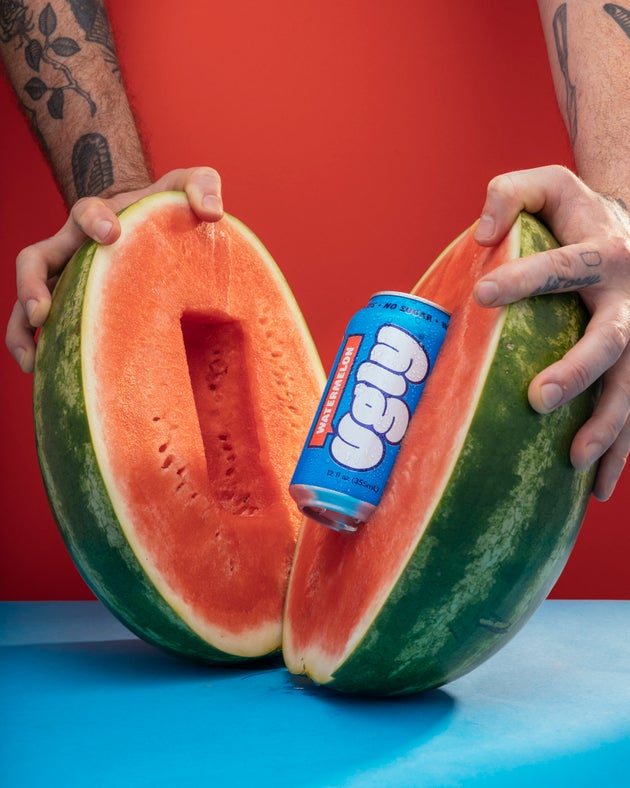 Ugly Drinks, water, seltzer and energy drink purveyor: "We have always believed in an omni-channel strategy for beverage brand growth, as consumers discover and consumer beverages in many different ways."
Drinks manufacturer Ugly makes still, fizzy and flavoured waters, seltzers and energy drinks. Founded with the mission of tackling big soda companies, the brand is motivated by truth-telling and helping customers cut calories, sugar and artificial ingredients from their diets. 
The brand is also all about giving back: they donate proceeds from every other can sold to charities like UN Foundation Girl Up and Oceanic Global, which tackles plastic pollution. Ugly's Plain Ugly range of still and sparkling water, launched in March 2020 as an alternative to plastic bottled water waste, aims to be sustainable down to its supply chain.
A combination of new product launches and omnichannel retailing, combined with an unwavering commitment to honest messaging and sustainability, has yielded impressive results: Ugly's direct-to-consumer channel grew over 500% in 2020.
"We are finding more and more people discover our brands online vs. in-store and it's important to make sure you think through every touch point of the user journey," founder Hugh Thomas, says. 
"At the same time, we still believe consumers will buy beverages when they are thirsty and on other platforms like Amazon, so we believe that looking toward the future, beverage companies will need to consider the new world of omni-channel and make sure they are prepared and upskilled to meet consumers online and offline."
Ugly has captivated its DTC subscribers and online community in the US with limited-edition runs of unusually flavoured, 100% natural, calorie-free flavoured waters, in tastebud tingling varieties like sour apple and marshmallow.
"If you have a soda habit, these are the perfect swap, and we are excited by the feedback. We launch a new limited edition flavor every month and whilst this initially started in the US, we will bring the concept internationally to the UK in 2021," Thomas notes. The best performing flavours will become permanent fixtures in the Ugly range.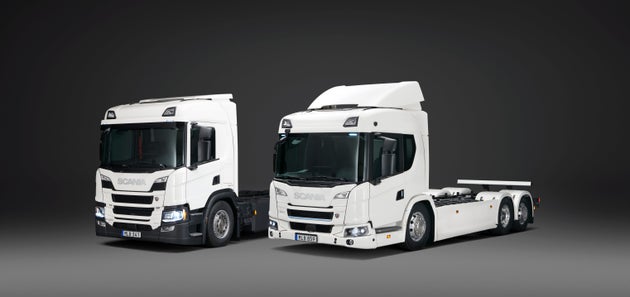 Scania, Swedish commercial vehicle manufacturer: "Electrification is one of the cornerstones in driving the shift towards a sustainable transport system."
From concrete mixers to refuse collectors to rescue services, our roads are dominated by trucks. Swedish heavy commercial vehicle manufacturer, Scania, wants to ensure those trucks will be running on renewable fuels or electricity as soon as possible to reduce emissions; the brand is passionate about its commitment to energy efficiency through fuel consumption, powertrain performance and vehicle optimisation.
The electric truck revolution has arrived, and Scania is indisputably leading the charge. Just this month, Scania announced the launch of a first-of-its-kind, battery-operated electric truck and updated its popular plug-in hybrid truck, in a move towards a wholly sustainable transport system.
"With electrification, same as with other fuels, it is important where the energy comes from," explains Åsa Pettersson, head of public affairs and sustainability at Scania.
"That is why Scania heavily promotes the use of renewable biofuels in its conventional vehicles and hybrids, and that the electricity that charges the batteries in electric or hybrid vehicles comes from renewable sources."
These electrified vehicles have benefits beyond decarbonising transport: silent deliveries with zero noise pollution extend the hours of transport services (and expedite the delivery process by as much as 30% thanks to factors like fewer cars on the road, according to research from Scania). This not only improves efficiency, but also impacts driver satisfaction.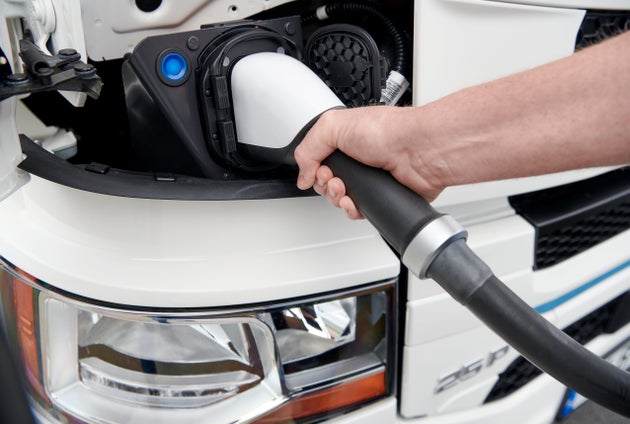 As a brand "obsessed with our customer's business," Scania has taken a new approach with its electrified vehicles, putting products out quicker than usual to gather as much information about their performance as possible. Scania also works in close collaboration with customers and those in the policy, infrastructure and energy side of the equation.
"This change will not happen if we work in silos, we must break down traditional borders and work together. We see more and more examples of that which I think is great," says Pettersson.
Scania's new, first-of-its-kind battery-powered electric truck is designed for urban use in low-emission city centre zones (it's available as an L and a P-cab), and features a 230kw electric motor. It has a range of up to 250km after a single charge, so it can run for the day before recharging in its home depot overnight.
The revamped plug-in hybrid truck combines a silent, emission-free ride with a powerful combustion engine and an increase in range of 60km in electric drive, over its previous incarnation. With three batteries offering a total of 90 kWh, it can be charged from zero to 80% in 40 minutes (conveniently, it can be charged while a driver is loading or unloading). 
Watch this space: Scania plans to launch a new electrified product every year from now on, including quick-charging, long-distance electric trucks that drivers will be able to charge during their compulsory 45-minute rest periods. This is part of its science based target  to work with its customers to reduce carbon emissions from its rolling fleet of vehicles by 20 percent by 2025. In addition, Scania is committing to halving CO2 emissions from its transport and logistics operations by 2025. 
"We are proud to have reached our target to have fossil free electricity in our production by 2020" Now we're working hard to reach 20% CO2 reduction from when our products, the trucks and buses, are in use, which means we need to work very closely with our customers..," Pettersson tells HuffPost UK.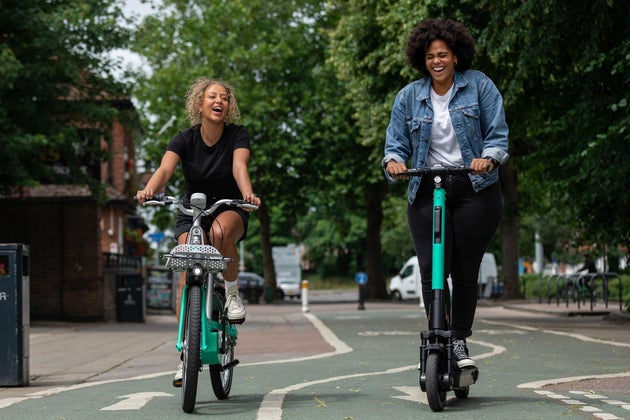 Beryl, urban cycling brand: "Our evolution from outside looks like quite a radical change in direction and scale, but internally the change came quite organically."
We've been fans of bike safety brand Beryl since 2012, when it launched as a revolutionary bike light designed by founder Emily Brooke. Since then Beryl has expanded its reach and pivoted its business model, pioneering an urban bike sharing scheme that's currently in five UK cities and due to launch in New York imminently.
Beryl was initially tasked with getting all of its laserlight technology into London's city bikes before becoming the full tech partner for Transport for London. While London's bike share scheme is arguably one of the best-run globally, the whole operation was over-complicated.
"We saw there could be a better way of doing things by removing that infrastructure. We improved the efficiency and cost of the scheme," Brooke tells us. 
Beryl, the only biking company to have achieved BCorp status, has always been on a mission to build a better world by getting more people on bikes. That focus has shifted slightly: now, it's about getting more people in cities to move more sustainably.
In addition to their e-Bikes, e-Scooters have just launched (fun fact: Beryl is the only bike/e-Bike/e-Scooter brand in the world where everything is done by one operator, based in Norwich).
"It's about having a team that genuinely cares about making a difference in this world, and that's a purpose that's carried through from day one," says Brooke.
By offering the full mobility mix, Brooke is counting on different customers choosing different modes of transport to suit their needs, describing the new e-Scooters as a "gateway drug" that someone might hop on and use for short distances. Next time, they'll think of using an e-Bike to get around. Car, what car?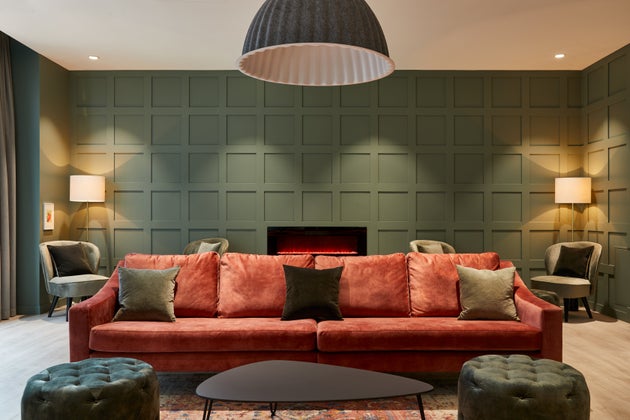 The Collective, co-living space: "We have evolved our events model which can be enjoyed online or physically in small groups in shared spaces of the building."
Co-living spaces, which combine gorgeous living environments with community, have been hailed as the future of urban living, designed to mitigate against loneliness and give people short or long-stay living opportunities that are luxurious, convenient and still affordable.
See: The Collective, which has two locations in London and one in Long Island City, New York. But how did they future-proof once the pandemic hit? Moving everything to the digital space helped people stay connected, as did evolving their business model – The Collective now has an in-house event production team that hosts supper clubs and runs networking and upskilling sessions for members.
Residency at The Collective isn't just about the amenities, but the events, from comedy classes to breathwork meditations. In response to the lockdown, The Collective changed its events and experiences to a hybrid model of online format and limited-capacity physical programming, so they could continue to provide inspiration and a social outlet to residents.
"We've made other changes in the buildings to safeguard the wellbeing of our community too, from contactless room service and grocery delivery to virtual buddy systems and support networks, which allow our members to continue to get the most out of living at The Collective, says Pauline Loeb, head of events.
Members living across buildings have been offering each other remote support, while community town halls have also moved online. Some have also gotten their own creative juices flowing by hosting their own events for fellow members, like cooking classes.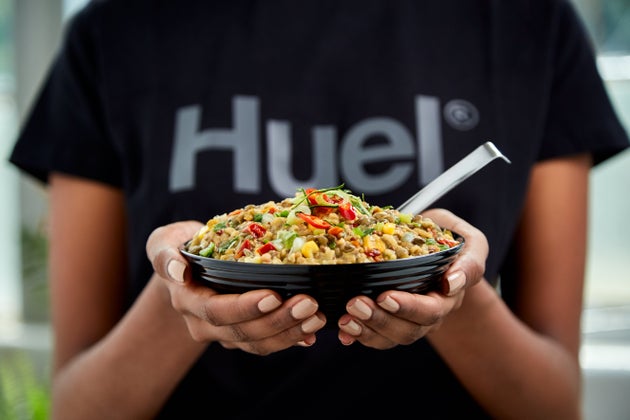 Huel, nutritionally complete food: "In terms of looking to the future, I think what is becoming more interesting is the science-first approach and the functionality of ingredients."
Making food convenient, yet also nutritious, was the issue Julian Hearn set out to solve when he launched Huel, which makes nutritionally complete plant-based foods, drinks and powders, in 2014. Now, he's listening to his customers to give them more of what they love – and convert more people to the Huel lifestyle.
As a plant-based company, Huel's products are made with minimal impact to the environment, and portion sizes are designed to minimise food waste (also achieved by the year-long shelf life of each pouch). 
The brand has just launched Huel Hot & Savoury, a nutritionally complete warm and tasty instant meal made from natural, whole food ingredients like quinoa and vegetables. 
"It's already been described by first-time users as game-changing. Unlike Huel as many know it, this is food and therefore will appeal more to the masses," explains Hearn.
Hearn hasn't always done things by the book – the brand's signature powder was "designed on a spreadsheet, not in a kitchen," and he has always prioritised communication with his customer base, engaging with them via social media, CRM and a customer forum created in its early days.
"This is what we are extremely proud of at Huel because direct-to-consumer, it's important to be obsessed with our customers," he says.
Total Page Visits: 38 - Today Page Visits: 1
Photo of 5 Companies Future-Proofing Their Businesses | All Text and Images are the Copyright property of Huffpost unless otherwise stated above. Where the Copyright ownership does not sit with Huffpost the text and images are used under the creative commons and fair use frameworks with the relevant credits offered.
Join Our Crimewatch and Community Pages:
Looking for a Supplier, Service or Shop Locally? Visit Our FREE Directory!
Advert
---